Video: Beto O'Rourke Visits Bland
Democratic Presidential candidate Beto O'Rourke speaks to supporters Friday at Bland Square Grill.
As featured on
O'Rourke, who may be the first presidential candidate to visit Bland County, spoke about many topics that are often discussed in today's politics: health care, education, infrastructure, climate change, immigration, and, hopes of defeating President Donald Trump in the 2020 race. He spoke for about 15 minutes before taking questions from the audience of around 30 people.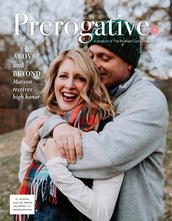 ">
1 p.m. at Seaver Funeral Home in Princeton.
5 p.m. at Fairview Christian Church in Princeton.
11 a.m. at Greenhills Memory Gardens at Claypool Hill, Va.
Hurley Edward Absher, age 86, of Pounding Mill, Virginia passed away Monday, January 20, 2020 at the Commonwealth Assisted Living in Cedar Bluff, Virginia. He was born, August 25, 1933 and was the son of the late Dewey Absher and Sadie Shortt Absher. Hurley worked for many years as a coal mi…