New home...
Staff photo by Jessica Nuzzo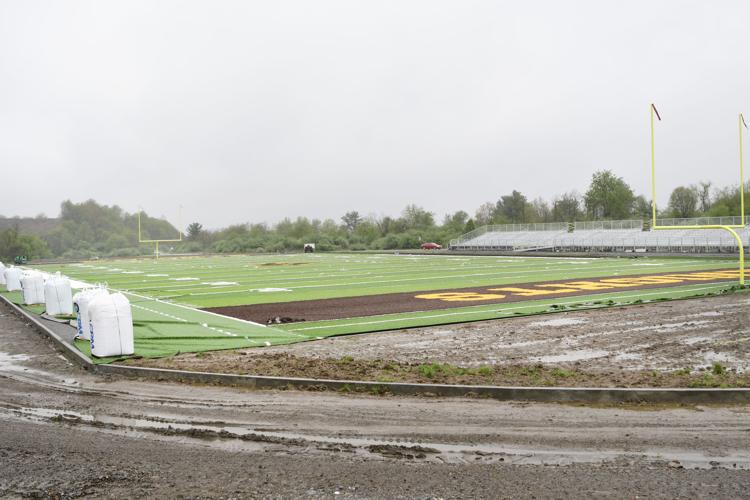 As featured on
The building of Mount View High School came with the hope that a football stadium would join in on top of Tom's Mountain.
That hope was not fulfilled in 1978 but now is as the building of the new stadium is progressing very well.
1 p.m., at the Mt. Jackson Baptist Church in Athens. Burial will follow at Athens Cemetery.
7 p.m., memorial service at the George W. Seaver Chapel of Seaver Funeral Home in Princeton.
John Cleveland (JC) Robinson, III passed away peacefully on his 67th birthday, Wednesday, September 16, 2020 after a short battle with Covid-19. JC was born to John Cleveland and Shirley Norma (Smith) Robinson in Richlands, VA. JC was a native of Bluefield, WV, a city he loved. JC is survive…
of Thompson Valley, age 92 of Thompson Valley, VA, formerly of Squire, WV died Saturday, September 19, 2020 at Carilion Tazewell Community Hospital in Tazewell, VA. Hurst-Scott Funeral Home in Tazewell, VA is in charge of arrangements.