'A Christmas Story' dream trio ...
Contributed photo by Larry Case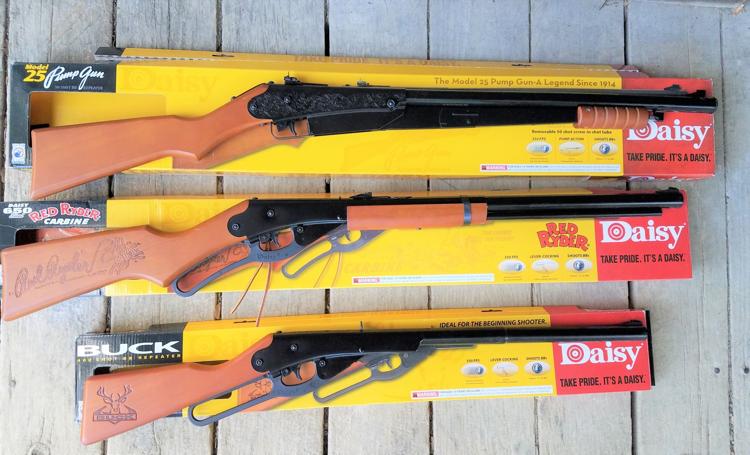 As featured on
Almost anyone who hunts or does some form of shooting and is in my age group (baby boomers) started out on a Daisy BB gun.
2 p.m. at the G.E. Davis Chapel of Fredeking Funeral Service in Oakvale. Burial will follow in Elgood Cemetery in Elgood.
2 p.m. at the Burns Wornal Chapel of Memorial Funeral Directory in Princeton. Burial will follow at Resthaven Memorial Park in Princeton.
73, of Bluefield, WV died Tuesday June 25, 2019 at his home. Arrangements are incomplete at Mercer Funeral Home & Crematory in Bluefield.