Little Jimmie
Community Christmas Tree / Little Jimmie

Finish
Sponsored by the Bluefield Daily Telegraph, the Community Christmas Tree – known throughout the area as Little Jimmie – has for 103 years helped children who might otherwise have nothing under their tree or in their stockings on Christmas morning. Children from Newborn to 12 Years are eligible for the Community Christmas Tree. Please complete the form below to sign up.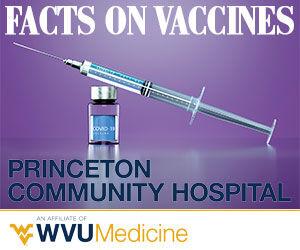 2 p.m., at Hurst-Scott Funeral Home in Tazewell, Va.
4 p.m., memorial service at Cravens-Shires Funeral Home in Bluewell.
2 p.m., at the First United Methodist Church. Burial will follow at Grandview Memory Gardens.
Phillip Monroe Ramsey, 80, of the Pinch Creek Community of Bland County, died on Saturday, November 27, 2021, at his home, surrounded by his family. Phillip was born in Bland on June 17, 1941 to Vance & Ina Wright Ramsey. Other than his parents, he is preceded in death by his wife of 43 …
Mabel Jean Thompson, age 80 of Tazewell, VA died Saturday, November 27, 2021 at Carilion Tazewell Community Hospital. She was born March 8, 1941 in Tazewell County, VA and was a daughter of the late Floyd L. and Laura Hagy. Mabel enjoyed working puzzles, reading, and watching "Days of Our Li…