CAMP CREEK — A mother and her child escaped injury Tuesday after their vehicle overturned while traveling south on Interstate 77 near Camp Creek.
Cpl. M.S. Horton with the West Virginia State Police Turnpike Detachment said the mother lost control of the vehicle when her baby lost his pacifier, and she tried to get it.
Courtney Kidner, 35, of South Charleston, said her vehicle flipped at least once. She was wearing a seatbelt, and her son, Jayden, who just turned 1, was in a child safety car seat.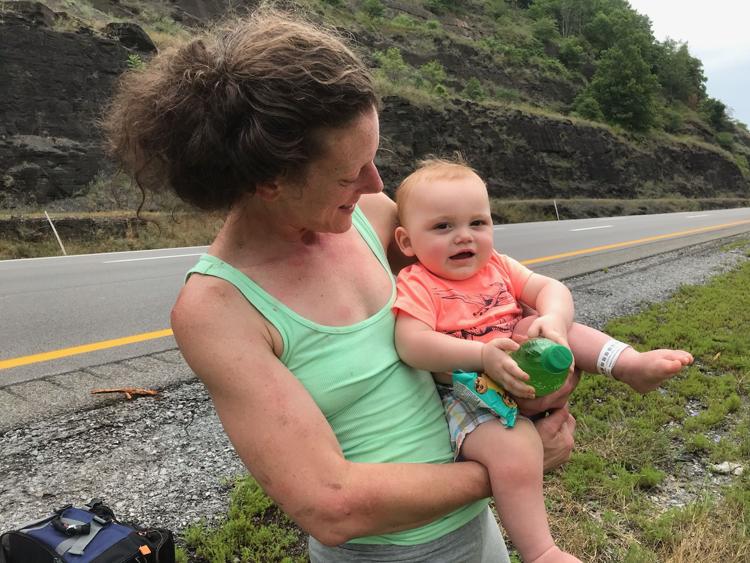 "That seat didn't move," Kidner said of the children's car seat. "He didn't have a scratch on him."
In addition to the West Virginia State Police, the Bluestone Valley Fire Department, and the Princeton Rescue Squad, were also dispatched to the scene.
The accident was reported at 11:30 a.m. Tuesday.