Health officials are attributing another 10 deaths in the region to COVID-19.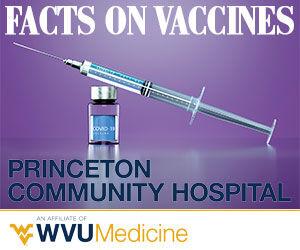 11 a.m., at Cravens-Shires Funeral Home in Bluewell. Interment will follow at Roselawn Memorial Gardens.
1 p.m., from the Burns Wornal Chapel of the Memorial Funeral Directory in Princeton. Burial will follow at Resthaven Memorial Park Cemetery in Princeton.