BLUEFIELD — A Morgantown-based business has announced it will have a store located in the old Kmart Building on Cumberland Road in Bluefield.
According to the Gabe's (formerly Gabriel Brothers) website, Gabe's will open another store soon in the facility, but a specific date is not listed.
The company has 110 stores across West Virginia and in 12 other states.
A variety of products are sold at Gabe's stores, including clothing and footwear, household goods and decor, work gear, cleaning supplies and pet products.
The Kmart store closed in 2016 and the City of Bluefield started marketing the property.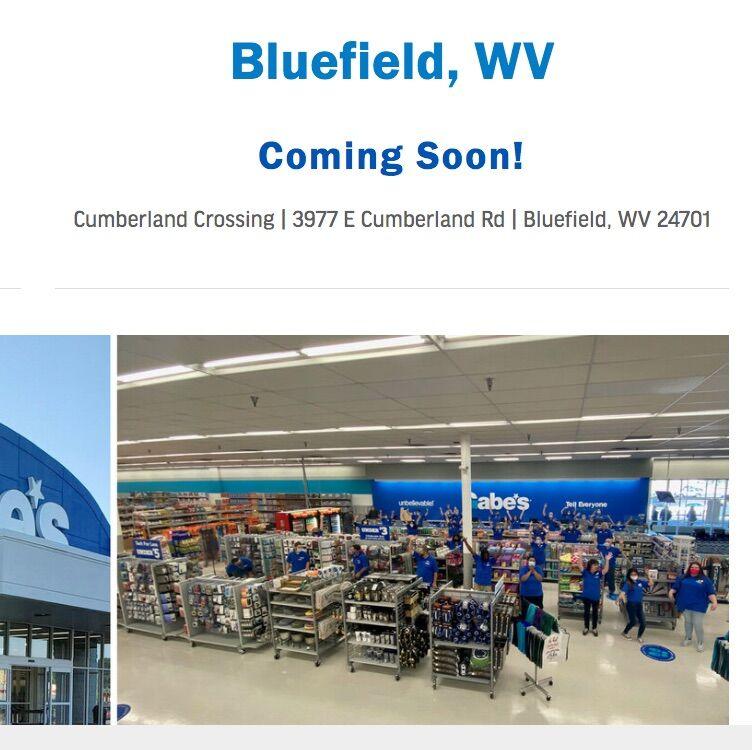 In 2019, U-Haul had told the city the company wanted to purchase the property and put in a showroom/ headquarters and storage facilities.
However, that deal never materialized.
Last year, local businessman Raj Chopra purchased the facility and started his own marketing campaign.
The store was founded in 1961 in Morgantown, but actually had its roots in the early 1920s when, according to the website, Z.G. Gabriel began selling merchandise out of the back of a green-paneled truck he had outfitted with shelves and drawers.
"As he drove his mobile shop through the coal towns of Fayette County, Pennsylvania, he greeted and got to know his customers, seeing firsthand the need for quality merchandise at a discounted price," the website says. "Soon, Z.G. could be found hopping on freight trains bound for New York City, arms filled with empty duffle bags. There, he'd buy up excess inventory from shops, returning with his bags overflowing and apparel that he could sell at deep discounts."
In 1961 Z.G.'s two sons, James and Arthur, co-founded the Gabriel Brothers Stores in Morgantown, West Virginia. Through the 1980s and 1990s the brothers led Gabe's through an expansion into states including Maryland, Ohio, and Virginia. In 2005, new ownership rebranded the stores as "Gabe's."
— Contact Charles Boothe at cboothe@bdtonline.com