PRINCETON — Delegate Eric Porterfield, R-Mercer County, had to call the Capitol Police in Charleston Friday after receiving threats, one by a telephone call from a man who said he wants to fight him.
The threats came, he said, after he spoke in support of an amendment in a House committee Thursday that would not allow any protective classes added in municipalities that are not already in state Code.
"It was just a simple amendment," he said this afternoon. "That was it."
But the amendment would basically not allow homosexuals to have anti-discrimination rights because they are currently not covered under the state code and some municipalities want to include them.
Porterfield said it's all about individual freedom and if someone owns a business they should be able to decide if a "lifestyle" is unacceptable to them.
Porterfield made specific comments on LBGTQ organizations, which, he says, do not represent all gay people.
"They represent a socialist activist agenda," he said. "They are opponents of freedom."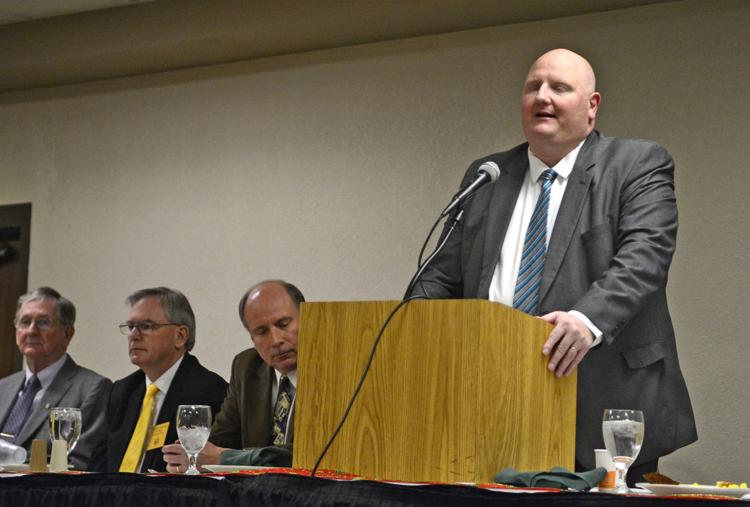 Calling them "brutal monsters," he said the "proof" of that description had already been demonstrated in the telephone threat.
Porterfield played a recording of the call, where a man identifies himself as a "f….t," and calls Porterfield a "f…..g coward," asking him to call him out to fight.
"You bring as many people as you want," the caller said. "Bring it on."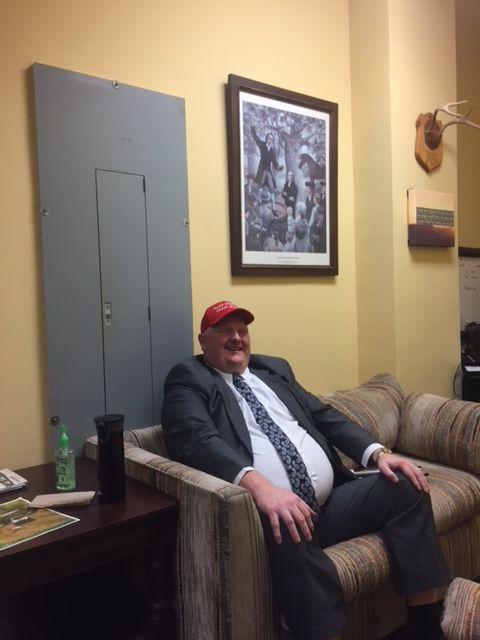 Porterfield, who is blind, also received a text referring to him as "slits-for-eyes."
"I am terrified of these people," he said, adding that he has also been attacked on Facebook and by Democrats.
WVDP Chairwoman Belinda Biafore called for Republican Leadership to denounce Porterfield's "hate-filled remarks and actions" and said he should resign.
"First of all, Delegate Porterfield needs to resign," she said in a statement. "West Virginia has no room for someone who expresses such hate. Let alone room for him to hold a public office where he is supposed to represent the people of West Virginia. His hate-filled remarks and actions speak volumes and so does the Republican Party's silence. The Republican majority's leadership needs to condemn these actions. Their silence is complicit and the people of West Virginia deserve better."
Porterfield, who is also a minister (Blind Faith Ministries), said he does not agree with the "homosexual lifestyle," but thinks people should live their lives the way they choose.
"We can disagree," he said, adding that does not mean any sort of threats or what he terms "hate crimes."
"I don't personally believe homosexuality is right, but I don't persecute gays," he said, again emphasizing the "brutal and viscous people" who are not part of the general gay community but the ones he identifies with some LBGTQ organizations.
Contact Charles Boothe at cboothe@bdtonline.com.