BLUEFIELD — From continued job losses in the coal industry to a number of high-profile violent crimes, the year 2016 is being remembered as another challenging period for the region.
As the countdown to 2017 continues, the editorial board of the Daily Telegraph has selected the Top Ten Stories of 2016. The top stories of the year are:
1. Bloody Sunday kicks off a week of eight shootings in five separate incidents across the region.
The post Thanksgiving holiday took a tragic turn this year with a series of unrelated shootings, and armed robberies, beginning on Sunday, Nov. 27, and continuing through Friday, Dec. 2.
The crime wave began shortly after midnight on Sunday, Nov. 27, when an armed suspect entered through the back door of the Burger King restaurant in Brushfork in Mercer County while employees were closing the store. The suspect then proceeded to hold four of the store employees at gunpoint. The manager of the restaurant, who was crouched down getting money out of the safe for the suspect, was then shot in the abdomen, according to an earlier report by Senior Trooper J.R. Coburn, with the West Virginia State Police Princeton detachment.
The manager of the restaurant was transported to Bluefield Regional Medical Center for treatment of the gunshot wound. The suspect, who remains at large as of this writing, was described as a white male of thin build with possibly brown hair.
Later in the day on Sunday, Nov. 27, a teenager was shot and killed, and his mother was wounded, in an unrelated incident in McDowell County.
Michael G. Kennedy, 32, of the Simon area of Wyoming County, was charged with first-degree murder, attempt to commit murder, malicious wounding, wanton endangerment, assault during commission of a felony, burglary and grand larceny in connection with the murder of the male juvenile and the attempted murder of the juvenile's mother, Jessica Daugherty, in the Coon Branch area of McDowell County, according to an earlier report by Senior Trooper R.W. Justus of the West Virginia State Police Welch Detachment.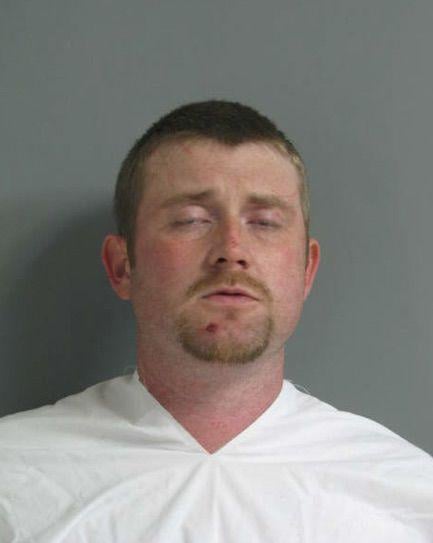 The shooting was initially reported as a domestic-related disturbance near Iaeger. Upon arrival, Justus said the troopers discovered the body of a male juvenile that had succumbed to gunshot wounds inside his residence. The troopers also located the juvenile's mother inside the residence also having gunshot wounds. The woman was later airlifted from the scene to Pikeville Medical Center in Kentucky.
Justus said Kennedy, who was Jessica Daugherty's estranged husband, fled the scene after forcibly entering the residence and shooting the victims. The suspect subsequently traveled to the Long Branch area of neighboring Wyoming County. After coming in contact with law enforcement, Kennedy then fled on foot from Wyoming County deputies into a wooded area. He was later located and apprehended in the Long Branch community.
A third unrelated shooting was then reported at 10:30 p.m. on the evening of Sunday, Nov. 27. Two women were shot on Highland Avenue in the city limits of Bluefield. Both were initially listed in critical condition, and were subsequently airlifted to an unidentified medical center for treatment. Officers with the Bluefield Police Department have released few additional details regarding the still unsolved crime.
The shooter in the Bluefield case also remains at large as of this writing. Anyone with information about the shooting is asked to call the Bluefield Police Department at 304-327-6101, extension 6102.
Then on Thursday, Dec. 1, police responded once again to a report of gunfire in Mercer County. This time the unrelated incident involved a dispute among neighbors on Appaloosa Street off Bull Tail Hollow Road.
According to an earlier report by Detective J.D. Ellison of the Mercer County Sheriff's Department, Burton Perry Jr., 38, of Princeton, died in the shooting.
Ellison said the incident began as a neighbor dispute between Matt Perry and Benjamin Hodges. This dispute escalated when Matt Perry came to Hodges' doorway and tried to confront him, Ellison said. According to Hodges, Perry left his porch and soon afterward he observed Matt Perry's brother, Burton Perry Jr., standing inside the doorway of his home.
Ellison said Hodges told authorities he felt fear for his wife and his child's safety, so he retrieved his pistol and pointed it at Burton Perry Jr. and told him to leave, but according to Hodges, Perry refused, Ellison stated in the police report.
Hodges stated that Perry moved towards him and he fired one shot, but Perry did not retreat, causing Hodges to fire a second shot at which time Perry appeared to be struck and fell to the steps of Hodges' porch where he was found to be deceased, Ellison said.
The case remains open and the investigation is ongoing.
Then on Friday, Dec., 2, a man was shot and killed in the parking lot of the Sunamco grocery store near Jolo in McDowell County in another unrelated Case. The suspect in the shooting then fled the scene and barricaded himself inside a family member's residence in Bradshaw before taking his own life.
Steven Ray Blankenship, 41, of Grundy, Va., shot James Allen, 45, also of Grundy, outside of the grocery store, according to an earlier report by Trooper J.C. Woods of the West Virginia State Police Welch Detachment.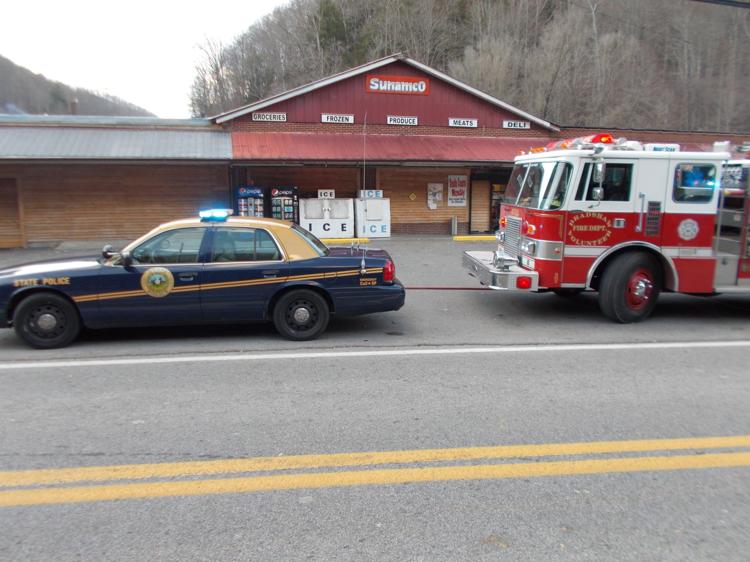 "The information received was that Steven Ray Blankenship, 41, of Grundy, Va., had shot James Allen, 45, also of Grundy, Va.," Woods said in the earlier report. "It was a single gunshot wound. Afterward, Blankenship fled the scene in a blue, Dodge pick-up truck. After fleeing from the initial crime scene, he barricaded himself in his mother-in-law's residence, at which time the Bradshaw Police Department located the residence. After arriving on scene, we made contact with Steven Blankenship through a landline telephone."
While barricaded in the residence, Woods said Blankenship spoke with his pastor for several minutes and also with his wife. He then agreed to come out of the residence, at which time a single gunshot wound was heard by police. Blankenship was later located inside of the house with a self-inflicted gunshot wound, according to the earlier report by Woods.
Allen was pronounced dead at Clinch Valley Medical Center in Tazewell County, according to Woods.
Also during the same week, a male suspect wearing a wig with his face partially covered entered the Little Caesars off Stafford Drive in Princeton, confronted a store manager with a firearm and was able to rob the store of its operating cash for the day, according to an earlier report by Chief J.W. Howell of the Princeton Police Department.
The suspect in the armed robbery of the Little Caesars in Princeton also remains at large as of this writing. Anyone with information regarding the crime can contact Mercer County 911 or call the Princeton Police Department at 304-487-5000.
2. Man trapped inside of McDowell County mine, rescue mission ends after mine is resealed.
A mine rescue mission in McDowell County took a tragic turn on Thursday, Sept. 1, after rescue crews and officials determined that conditions inside of the 100 year-old Keystone No. 1 mine were too unsafe to continue the search. The abandoned mine was subsequently resealed.
Clay Epperly, 30, of McDowell County had been missing inside of the mine since Monday, Aug. 29.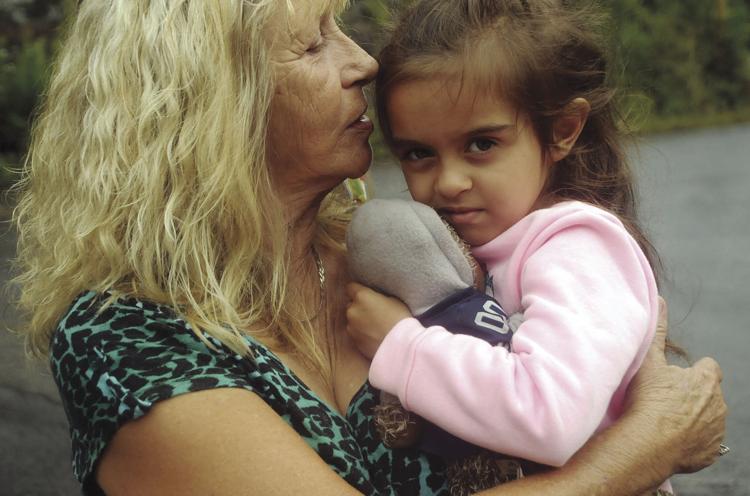 Epperly, along with three friends, Steve Cordle, 38, of Northfork, Brandon Collins, 35, of Kimball, and Justin Bolen, 22, of Kimball, entered the mine about 10 p.m. on the night of Aug. 29, according to investigating officers with the West Virginia State Police Welch Detachment. Epperly reportedly was separated from the other three men, who went back into the mine looking for him at about 2 a.m. on Tuesday, Aug. 30.
The search by rescue volunteers began after McDowell County 911 received an anonymous call about four men lost in an abandoned mine on Burke Mountain near the town of Keystone, according to an earlier report by Senior Trooper B.D. Gillespie of the West Virginia State Police detachment in Welch. Three of the men were later located after returning to search for Epperly. They left the scene after receiving oxygen.
According to officials with the West Virginia State Police, the men went in to the mine to steal copper.
The rescue mission had to be suspended after oxygen levels in the mine dropped to a dangerous level. Giant fans were later moved onto the site in an attempt to improve oxygen levels and blow fresh air into the mine.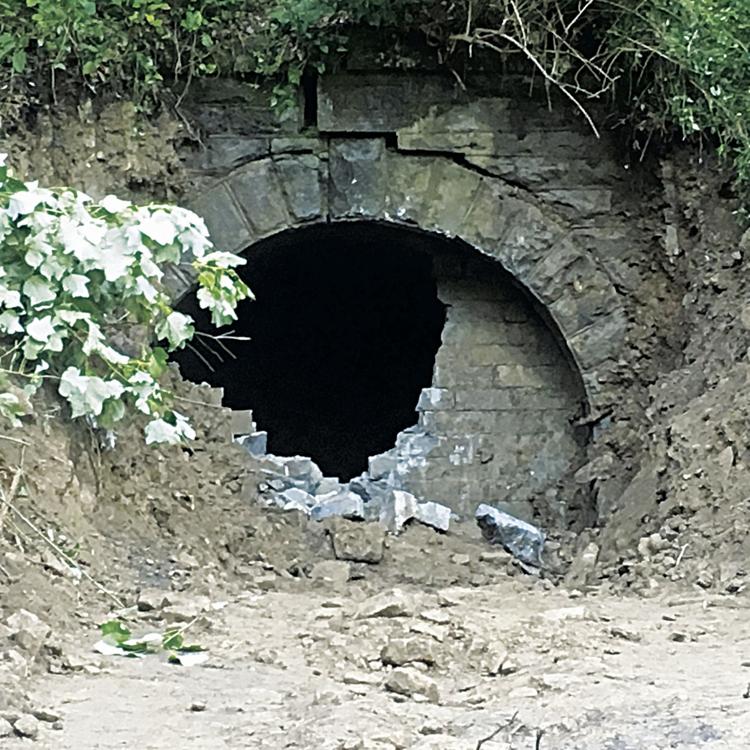 Family members of Clay Epperly were told on Sept. 1 that the search was being called off because of unsafe conditions inside of the mine, and that the mine would be resealed.
"They just pronounced him dead," Lois Epperly told the Daily Telegraph after she was informed by mining officials and the West Virginia State Police that the search for her son had ended.
Collins, Cordle, Justin Bolen, Dustin Bolen, 21, and Jimmy Church Jr. 32, all of Kimball, were all arrested Oct. 12 following an investigation into the copper thefts at the Keystone No. 1 mine, Gillespie said in an earlier report.
3. Deadly opioid epidemic continues to ravage the region.
The deadly opioid epidemic continued to plague the region in 2016. But other illegal narcotics, including Fentanyl, a deadly drug mixed with heroin or sold as heroin, also proved to be an emerging threat in 2016.
The ongoing crackdown on opioid distribution through the federal Bluefield Pill Initiative has led to an increase in heroin use in southern West Virginia, according to an earlier report by Sgt. J.S. McCarty of the Southern Regional Drug and Violent Crime Task Force.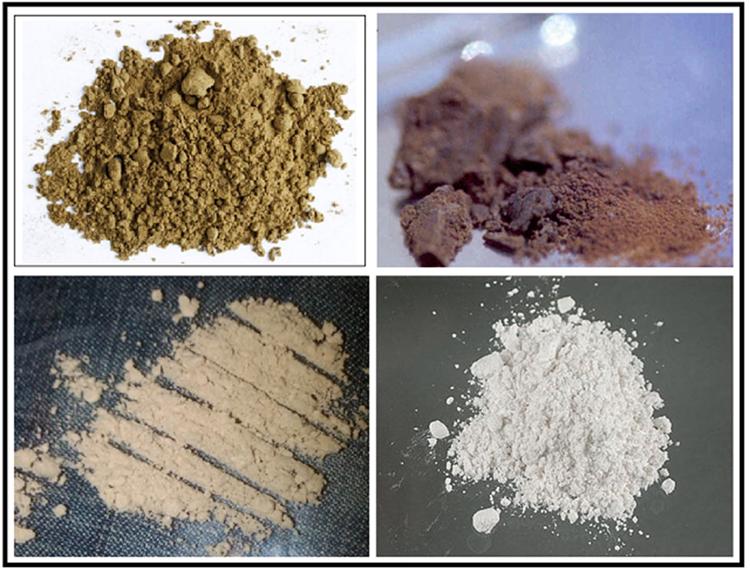 "We are seeing an increase in heroin because pills are in fewer quantity," McCarty told the Daily Telegraph. "Without pills an opioid addict's only choice is heroin."
McCarty said heroin makes up about 15 to 20 percent of the task force cases in Mercer, McDowell and Wyoming counties. "It's not as bad as in other areas, like Columbus or Huntington, but it's here. It's coming."
McCarty said heroin is "definitely the biggest drug risk facing southern West Virginia." However, adding Fentanyl to the mix is a new and deadlier danger, he said.
Fentanyl can be mixed with heroin, McCarty said, or found in other forms, such as powdered or synthetic varieties that come out of China.
Authorities in hard-hit McDowell County filed a lawsuit in late 2016 alleging that three national pharmaceutical companies had knowingly flooded the county with a volume of opioids that are "well beyond" what would be necessary to address pain and other associated needs of opioids. The lawsuit alleges that the flood of opioids has "... wrecked the local economy, overburdened the budget of McDowell County, and destroyed the lives of many residents who call McDowell County home."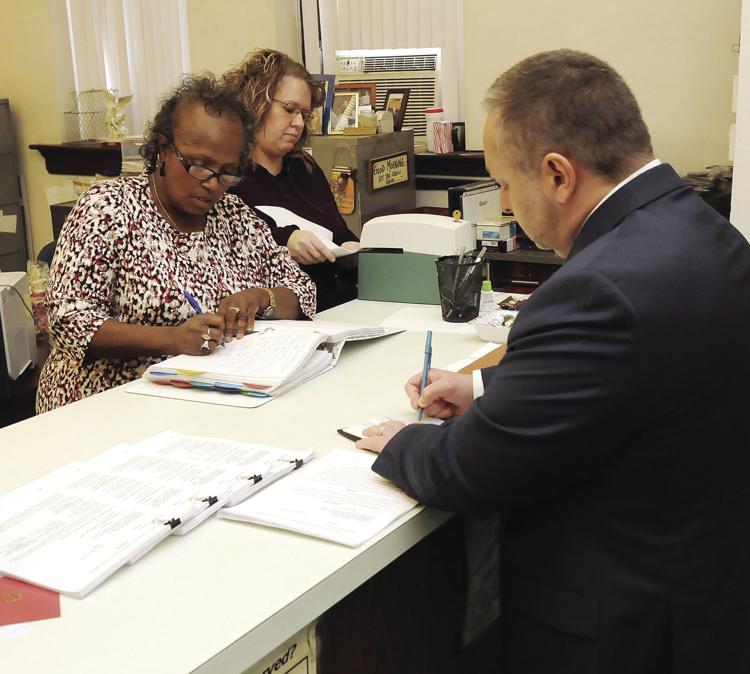 Harry Bell, an attorney with the Bell Law Firm in Charleston, said the drug companies have "raped" West Virginia and made "tremendous" money supplying drugs to pharmacies and doctors, and then to patients.
The lawsuit seeks restraining orders to prevent defendants "from continuing to violate West Virginia laws," as well as punitive damages that a jury would determine.
4. Probert sentenced to 15 to 35 years for sexual abuse of boys
Timothy Probert, 58, of Princeton, pleaded guilty in April to 37 charges related to child sexual abuse that occurred while he served as a youth volunteer at Westminster Presbyterian Church and mentor for the Working to Eliminate Child Abuse and Neglect (WE CAN) program.
Probert was facing 171 to 489 years in prison on the charges, but when his sentencing date arrived in court, he only received a term of 15 to 35 years by retired Fayette County Judge Charles Vickers.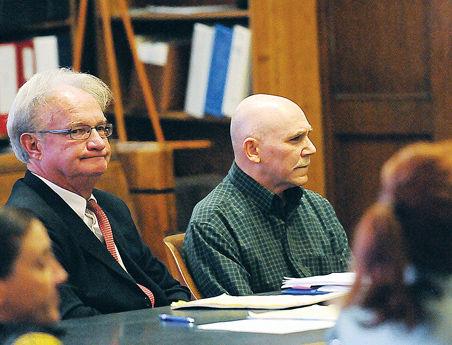 Many in the courtroom at the time who were expecting a more lengthier sentence were shocked to learn that Probert would be facing only a mere fraction of time behind bars rather than the hundreds of years he was facing.
Vickers was appointed as a special judge on the case in 2015 after Mercer County Circuit Court judges Omar Aboulhosn, Derek Swope and William Sadler all recused themselves citing conflicts of interest.
• December 12, 2013: Timothy Probert, a former youth volunteer at Westminster Presbyterian Church and mentor with the Working to Eliminate Child Abuse and Neglect program, is arrested on 38 counts of child sexual abuse related charges.
The abuse occurred on multiple male victims between the ages of 10 and 16 between 1986 and 2010, according to an earlier report by Sgt. M.D. Clemons with the Crimes Against Children Unit of the West Virginia State Police.
5. Republicans sweep local, state and federal races as voters express anger over coal industry job losses.
Area voters — upset over a year of job losses in the coal industry and the policies of President Barack Obama — overwhelming placed their support behind Republican candidates in 2016, providing a near unanimous GOP sweep of local, state and federal races.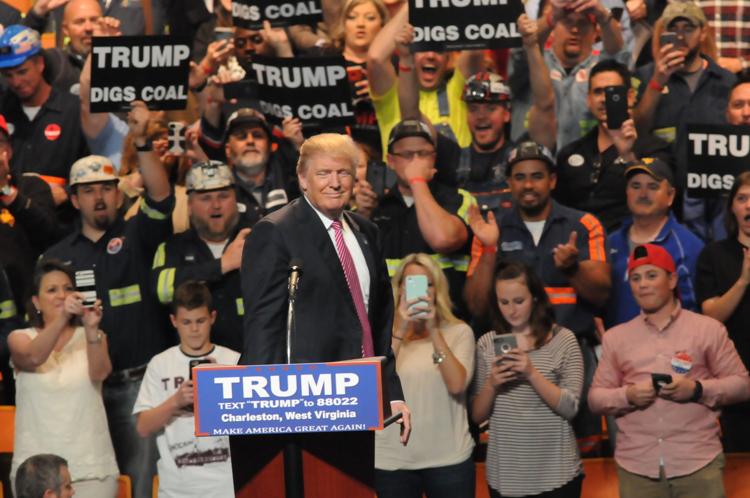 On the state level, incumbent Republicans John Shott, Joe Ellington and Marty Gearheart were easily returned to the West Virginia House of Delegates, and Republican Chandler Swope of Bluefield won the Senate District 6 race. On the federal level, U.S. Rep. Evan Jenkins, R-W.Va., and U.S. Rep. Morgan Griffith, R-Va., were easily re-elected to office.
Republican candidates also swept most of the local constitutional officer races. For example, Republican George Sitler won the prosecutor's race in Mercer County and Republican Tommy Bailey won the sheriff's race. Republican Bill Archer also won a seat on the Mercer County Commission.
But a few Democrats did win. In McDowell County, Democrat Ed Evans won the House District 26 contest. Evans, a science teacher and former athletic director at Mount View High School, will succeed Clif Moore, who didn't seek re-election to the delegate district that serves most of McDowell County and parts of Mercer County.
Democrat Jim Justice also won the closely watched governor's race in West Virginia by defeating Republican Bill Cole of Bluefield. Voters in West Virginia gave a narrow edge to Justice in the governor's race — despite the fact that state voters overwhelmingly supported Republican Donald Trump for president. Justice, the billionaire owner of the Greenbrier Resort, may have earned goodwill among voters for his help with flood recovery efforts in hard hit parts of the state, including Greenbrier County.
Another high-profile Democrat, Bernie Sanders, brought the presidential campaign to McDowell County on May 5. Sanders addressed a large audience at the Five Loaves and Four Fishes Food Bank in Kimball.
The event was by invitation only. An audience of approximately 200 people attended the event.
Slideshow: Senator Bernie Sanders Visits McDowell County Food Bank
Sanders ultimately lost the Democratic nomination for president to Democrat Hillary Clinton, who in return lost the general election in November to Republican Donald Trump.
6. California Crips gang member charged with murder in Mercer County.
A California Crips gang member was charged with murder, malicious assault and robbery after two Mercer County men were robbed on June 3. One man, Randall Morgan, 54, of Bluefield, died June 4 in a Roanoke, Va., hospital from injuries sustained in the attack.
Orlando Davis, 42, of Bluefield, was arrested June 5 and charged with the murder of Morgan, who was attacked and robbed in the bathroom at the Kroger store in Bluewell, according to an earlier report by Sgt. A.P. Christian with the West Virginia State Police Princeton detachment.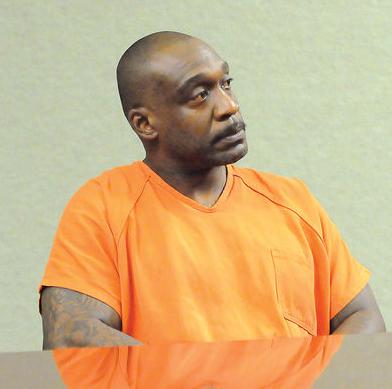 Morgan was discovered lying unresponsive on the bathroom floor by an employee of Kroger, according to a criminal complaint filed by Trooper D.B. Whited. He was transported to Bluefield Regional Medical Center, and later to Roanoke Memorial Hospital where he died.
Davis also was charged with the malicious assault of Waylon Neal, 18, of Bluefield, which occurred at the Save-A-Lot in Brushfork also on June 3.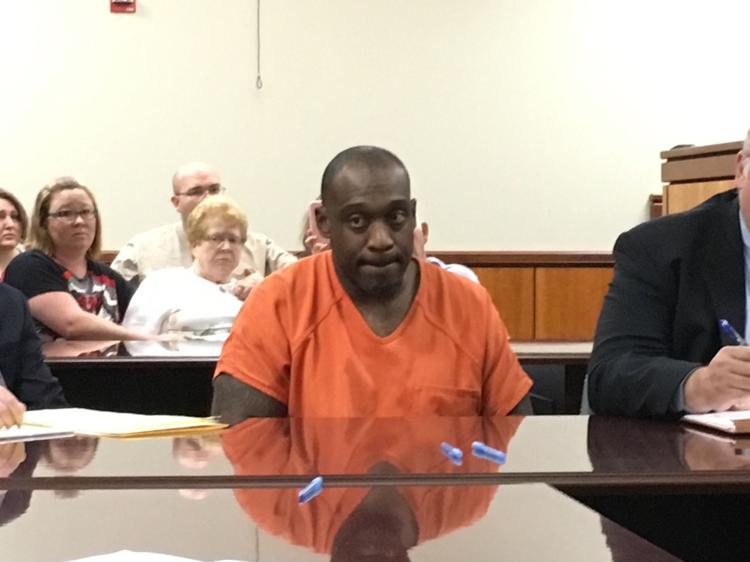 According to Whited's complaint, store video surveillance footage "shows the suspect strike Mr. Neal while Mr. Neal was stocking shelves with his back towards the suspect knocking Mr. Neal unconscious. While Mr. Neal was lying on the floor unconscious the suspect takes Mr. Neal's wallet and keys. The suspect then exits the store and leaves with an unknown direction of travel."
Neal was transported to Princeton Community Hospital for treatment of injuries sustained in the attack.
In a previous report, Christian described Davis as a high-ranking member of the Neighborhood Crips street gang and a federal fugitive out of San Diego. Davis also was wanted for a federal gun violation out of California.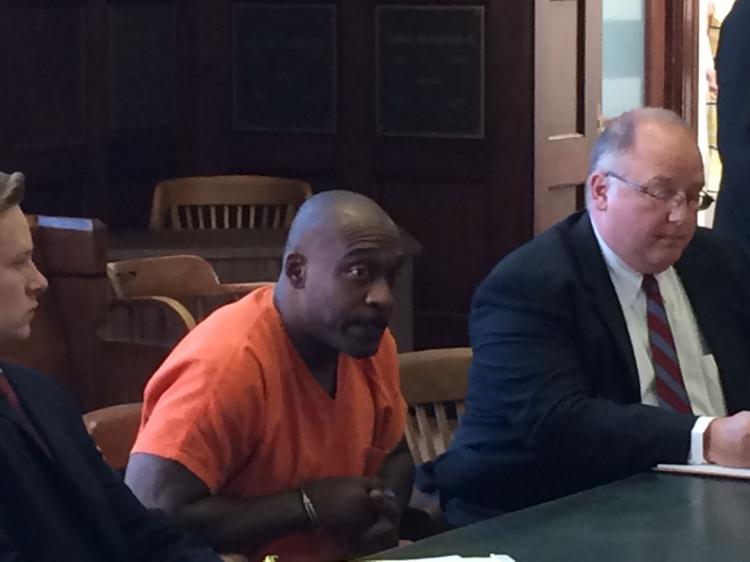 Christian said Davis was a "shot caller" for the California street gang. "He makes decisions for the Neighborhood Crips," Christian said. "He's a dangerous man."
Christian said Davis was in the Bluefield area to avoid federal authorities. "He wasn't here as a gang member, he was here hiding," Christian said. "He didn't want anybody to know where he was."
7. Another difficult year for coal in southern West Virginia and Southwest Virginia.
The year 2016 proved to be extremely difficult for the once robust coal industry in southern West Virginia and Southwest Virginia. Hundreds of jobs in the coal industry, as well as related support and manufacturing positions, were lost in 2016.
Tough anti-coal regulations coming out of Washington, combined with intense competition for natural gas and declining markets for coal, challenged the industry in 2016. Among the local casualties was the Caterpillar Global Mining America call center in Bluefield that closed its doors in October. The facility, which opened in the spring of 2015, served as a global parts control center to help companies that operate Caterpillar machinery in coal mines get parts when needed.
Carter Machinery, which operates a plant in Green Valley, also announced another round of restructurings in 2016. In a statement released in August, the company said the depth and duration of the coal industry depression had reached a point requiring more aggressive cost structure alignment. The company also laid off 33 employees at its Mercer County plant earlier in the year in April.
In early July, GE's Fairchild Mining Equipment plant in Glen Lyn, Va. announced its planned closure as a result of a decline in coal production. But the biggest hit for the region came in early 2016 with the announcement by Norfolk Southern that it was consolidating its Virginia and Bluefield-based Pocahontas divisions. The move impacted both management and staff positions at the Pocahontas railyard in Bluefield.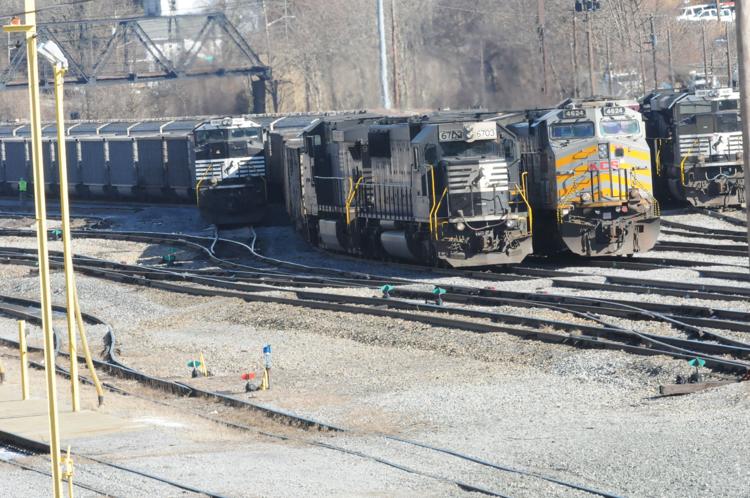 As a result of the consolidation, a new Pocahontas Division was created with headquarters in Roanoke, Va.
Despite the consolidation, NS continues to operate its railyard in Bluefield. The company said trains moving Appalachian coal comprise most of the business handled in Bluefield. However, yard traffic has declined as coal volumes moved by the railroad have dropped over the past five years, company officials said in January.
Still not all of the coal-related news was bad in 2016. Kentucky-based Ramaco Development announced in September that it had completed a $90 million deal with two private equity firms to open two new coal mines in West Virginia, including one that is located in McDowell and Buchanan counties. And West Virginia Governor-elect Jim Justice announced in November that he is reopening four metallurgical coal mines in southern West Virginia, including ones in McDowell, Raleigh and Wyoming counties.
Despite the industry challenges, plans also were announced in late 2016 for the 2017 edition of the Bluefield Coal Show. Marc Meachum, president and chief executive officer of the Greater Bluefield Chamber of Commerce, said the 2017 show will be held on Sept. 13, 14 and 15 at the Brushfork Armory.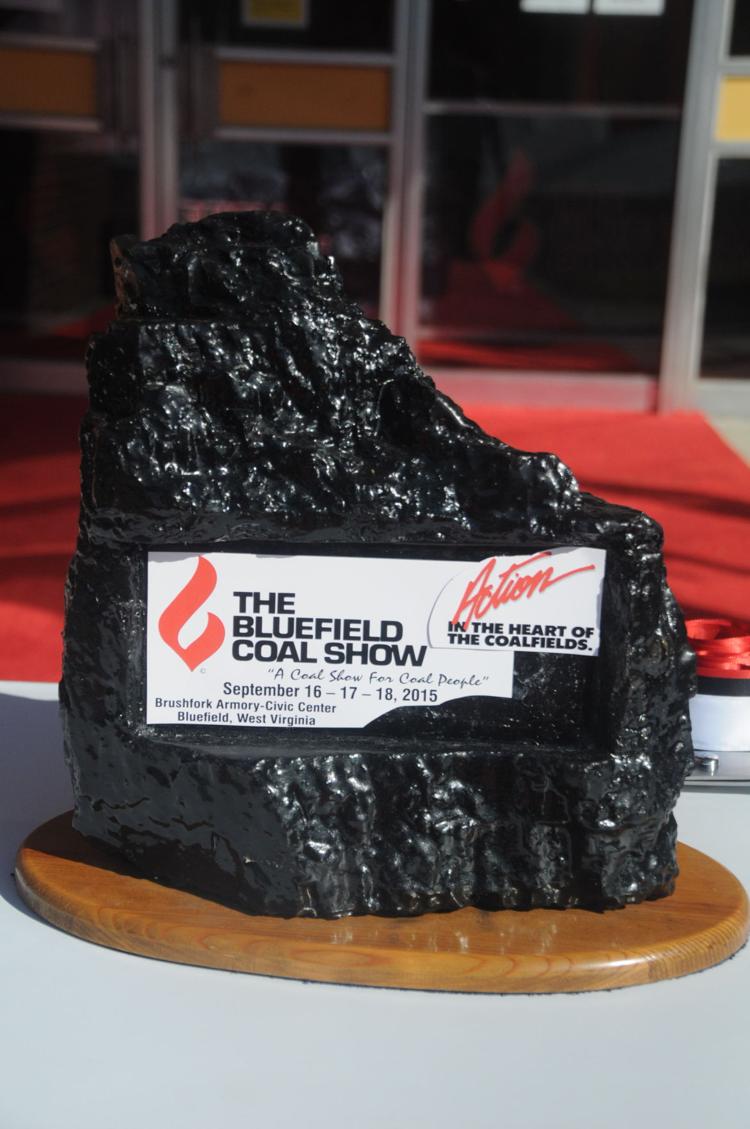 Alpha Natural Resources — a company that once owned and operated many local mines in the region — also emerged from bankruptcy in 2016 as a much smaller company comprised of 18 mines and eight preparation plants in West Virginia and Kentucky.
8. Missing woman found dead in Tazewell County, prosecutors announce they will seek death penalty in case.
Prosecutors in Tazewell County announced on Oct. 20 that a man charged with the March 29 homicide of a Bluefield, Va., woman will face the death penalty.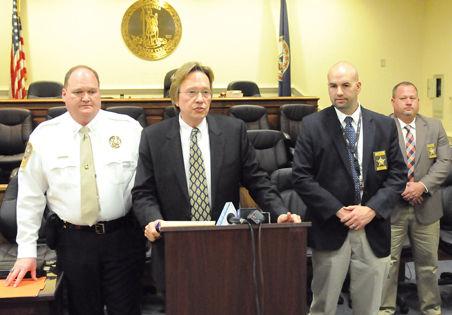 A special Tazewell County grand jury returned a true bill indictment against Shaun Matthew Wakefield, 33, of 160 Grace Street in Tazewell for one count of capital murder, Commonwealth Attorney Mike Dennis said.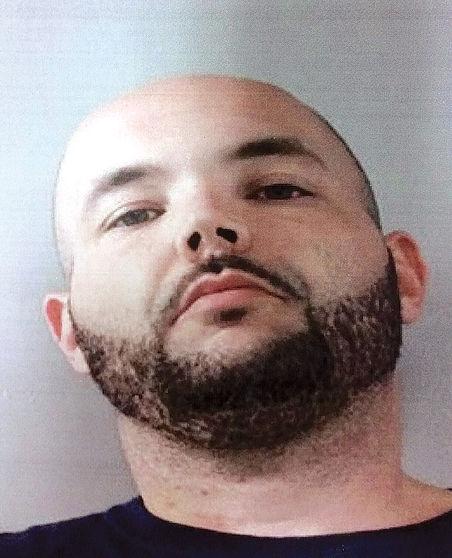 The grand jury also indicted Walkfield on charges of grand larceny of a motor vehicle and concealing a dead body.
Wakefield was arrested on March 29 for the murder of Danielle Louise Pruett, who was reported missing on March 17. A massive manhunt by both ground and air was launched on March 18 in the Bluefield, Va. area for Pruett, who at the time was considered to be in "danger," police said.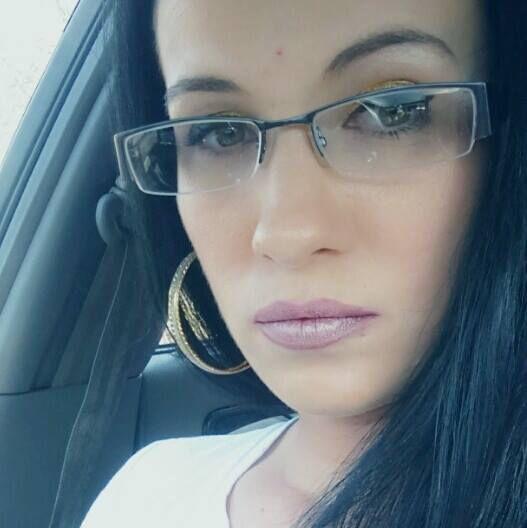 The woman's body was later found off of Route 720 near Bluefield, Va.
"Based on the continuing investigation surrounding the brutal murder of Danielle Pruett, a young mother of three children, I believe the circumstances of this killing more than justifies the decision to charge Wakefield with capital murder," Dennis said in late October. "Wakefield is now facing the death penalty."
9. Police say murder suspect dismembered wife before burying her in the basement of a McDowell County home.
A homicide investigation in McDowell County led to a grisly discovery in early 2016.
Woody Alfred Wood Jr., 35, of the English area was arrested April 2 and charged with first-degree murder in the death of his wife, Rebecca Wood.
During a preliminary hearing in the case, an investigator testified that the woman was dismembered before being buried in her home's basement.
According to a complaint filed by Cpl. R.L. Blevins of the McDowell County Sheriff's Department, Wood became involved in a fight with his wife on or about March 30. As a result of the altercation, the woman was fatally shot in the head, according to the report.
Blevins testified that Wood dismembered his wife before burying her. Wood later surrendered himself to authorities after his mother and stepfather brought him to the McDowell County Magistrate Court. Blevins then interviewed Wood, who confessed to the murder and told police where the woman's body could be found.
10. ATV tourism engine rolling in southern West Virginia and Southwest Virginia.
It was another good year for ATV tourism growth in the region in 2016.
A number of new ATV related developments opened in 2016, including the new Trailhead Inn in Rock located on the Hatfield McCoy Indian Ridge trailhead; the new Busted ATV Resort along U.S. Route 52 in Bramwell; the new Trailhead ATV Resort in Boissevain; the new West Virginia ATV Rentals business also located near the Hatfield-McCoy Trail; and the new Planetsports located in the former Rose's building in Brushfork. The long-planned Mercer County Trailhead Center also was advertised for construction in late 2016.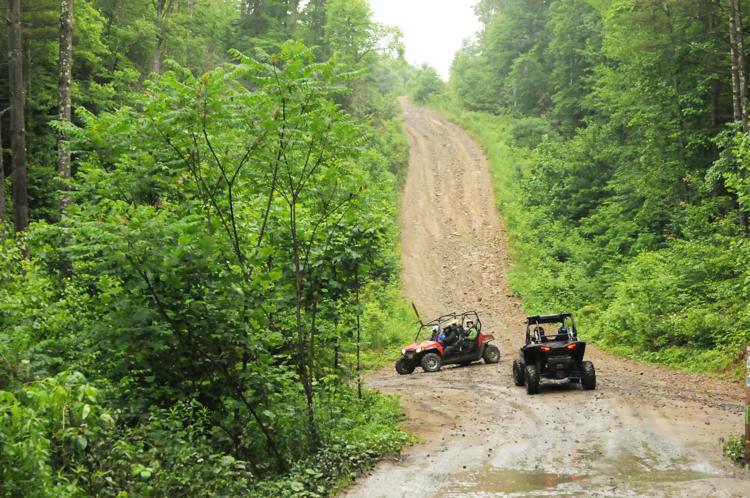 The Hatfield-McCoy Trail system, which currently spans more than 600 miles through five southern West Virginia counties, was expected to sell a record 40,000 trail permits in 2016, according to Hatfield-McCoy Trail Executive Director Jeff Lusk. To date, ATV riders from all 50 states, and 13 foreign countries have traveled to southern West Virginia to ride the trail system. The trail authority is reporting a 7.3 percent increase in permit sales with more than 83 percent of those permits being purchased by non West Virginia residents.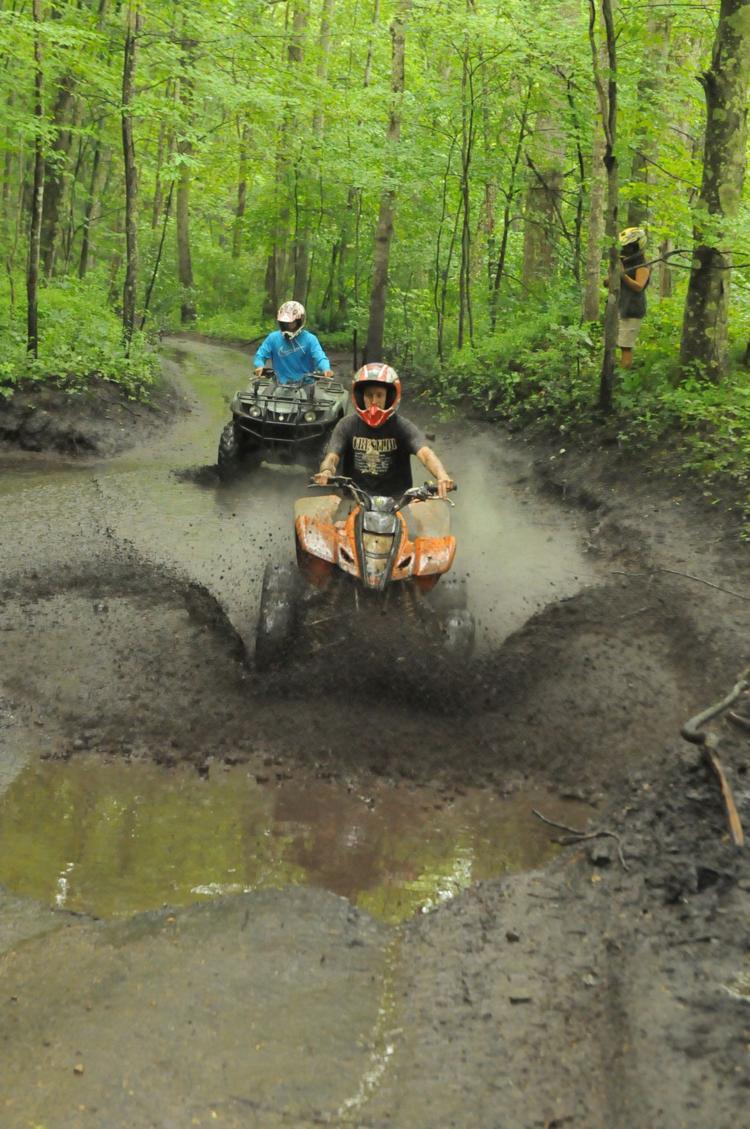 Lusk said the largest growth on the trail system in 2016 was reported in Mercer and McDowell counties.
In addition to the region's ATV trails, the popular Back of the Dragon motorcycle route in Tazewell County also experienced growth in 2016, including the opening of the new Back of the Dragon Center in Tazewell. Plans also were announced in 2016 for a new 55 room Holiday Inn Express in Tazewell to serve riders of the Back of the Dragon system.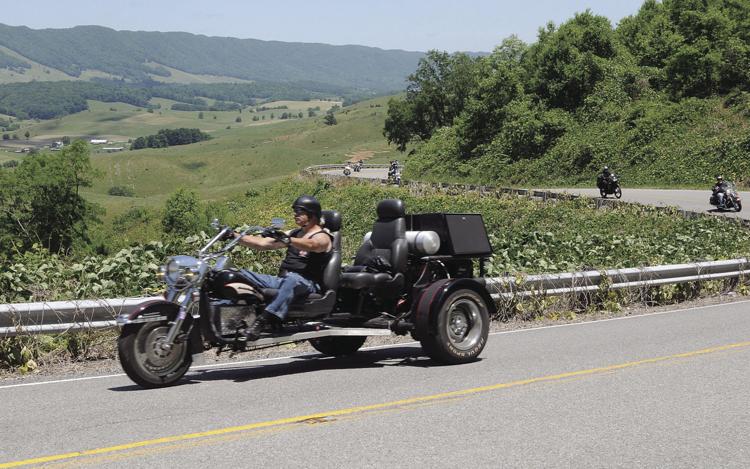 The unique 32-mile Back of the Dragon motorcycle destination is not only drawing riders from most of the 50 states, but also an international crowd as well. According to Tazewell County Tourism Coordinator David Woodard, riders from England, Ireland, Israel, Germany, Australia and Canada have all tackled the Back of the Dragon in recent months. Woodard said those visitors also are spending money while in the region.
Charles Owens is the Daily Telegraph's assistant managing editor. Contact him at cowens@bdtonline. Follow him @bdtowens.