BLUEFIELD — The Blue Prince Plaza facility has been sold and marketing for tenants has already started.
John O'Neil, executive director of the Mercer County Economic Development Authority (EDA), made the announcement Thursday morning, saying the EDA has purchased the massive 180,000-sq.-ft. complex from the Preservati family.
"The Development Authority has acquired this building to begin some economic activities," O'Neil said, adding that the goal of the EDA is to be more "assertive and aggressive" in having a hand in creating economic development.
"We saw the opportunity to acquire a property that is in very good condition," he said. "They (the Preservati family) have done a very good job caring for the building and they also have a passion for wanting to see things happen in the community."
The process of finding tenants for the old shopping center to bring jobs and investments into the county has been under way, he said, and prospects are on the horizon with announcements planned for the near future. A variety of businesses could be located there, including manufacturing.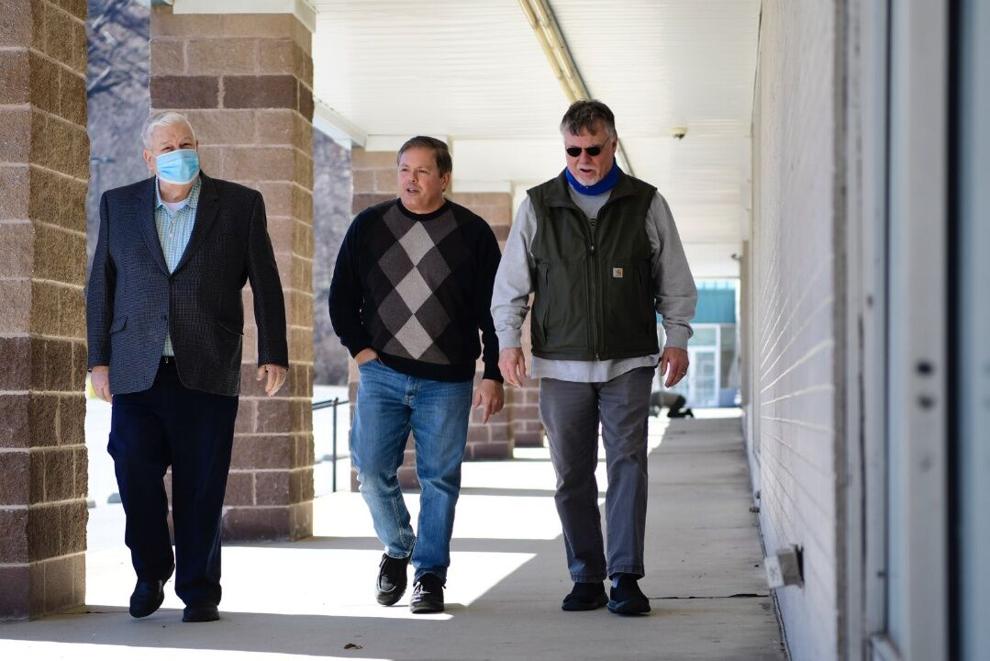 EDA board member Frank Brady said the purpose is to get tenants and bring the facility, located on Blue Prince Road beside the Mercer County Health Department, back to "being a productive part of the county."
Brady said the EDA is being proactive in making that happen.
"We think we've got a pretty good leg up with this purchase," he said.
County Commission President Gene Buckner, who is also a member of the EDA board, said the commission does all it can to work with the EDA to help the county grow.
"We started looking for a way for the Economic Development Authority to produce their own income and this is going to be a great step forward," he said, referring to the EDA ownership and the subsequent rent from tenants. "Not only that, this is going to be a great income for people in the county … to bring jobs and keep jobs."
O'Neil said the purchase price of the facility was $1.8 million and was paid for using primarily a low-interest loan that will be repaid with money collected as tenants move in.
The plaza at one time was home to Hill's Department Store, a Ponderosa steakhouse, G.C. Murphy's and other businesses but those closed in the early 1980s after nearby Mercer Mall opened. Since then, a hodgepodge of businesses have come and gone.
Contact Charles Boothe at cboothe@bdtonline.com.