RICHMOND, Va. — Starting Friday, anyone entering a place of business or government building in Virginia will be required to wear a mask or facial covering.
Gov. Ralph Northam, a Democrat, made the announcement Tuesday afternoon.
Anyone age 10 or above will be impacted, and the new rule also applies to public transportation or "anywhere where people congregate"
Exceptions include exercising, while eating and drinking, or someone who has a health condition that prevents them from wearing a mask.
Workers in places of business must also wear a mask.
"Protecting people around us means a face covering," Northam said, adding that workers must protect customers and customers must protect workers.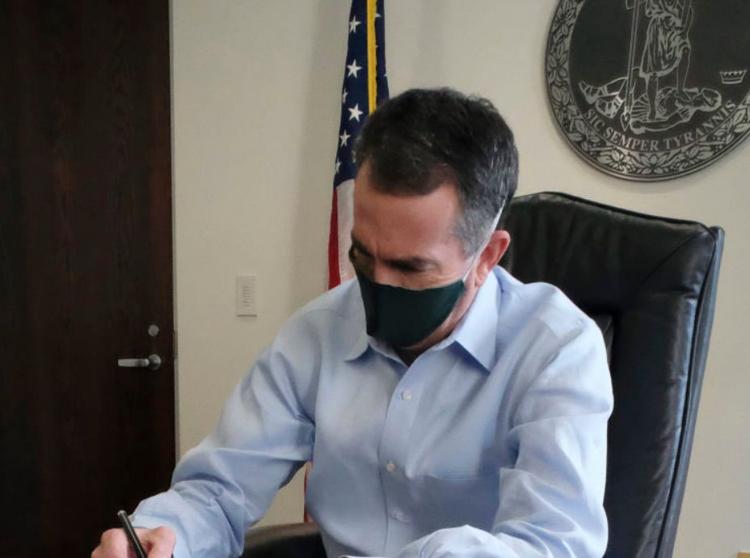 Science shows that masks and facial coverings make a difference, he added.
Northam said this is not a criminal issue, but a health one, and law enforcement will not be involved.
"This is not a criminal matter," he said. "Law enforcement will not have a role to enforce it. I am not looking for people to get in trouble."
The Virginia Department of Health will be involved in any measures taken when violations are reported, he said.
"As more businesses open to the public the people who work there are put in a vulnerable position and need protection," he said
Contact Charles Boothe at cboothe@bdtonline.com.