By SAMANTHA PERRY
Bluefield Daily Telegraph
LERONA — A Mercer County man killed in his home on Easter Sunday was decapitated and his head left in a wooded area where the suspect in his death exited the woods covered in blood, according to court records unsealed Monday morning.
Mercer County deputies were called to 500 Clover Lane in Lerona around 4:30 p.m. April 1 in reference to a murder. Court records state that the homeowner, Bo White, 29, was found murdered and decapitated in his residence.
Earlier that morning, the suspect in the murder, Roena Cheryl Mills, 41, was arrested after showing up covered in blood at an Eden Valley Road residence, also in Lerona, and refusing to leave.
In a criminal complaint filed by Deputy J.A. Conner, he stated that Mills was "covered in blood wearing a glove on her left hand, and she also had a pocket knife on the right-hand pocket of her pants." She also appeared to be inebriated.
Mills initially told Conner she was bloody because she had cut two of her fingers, then changed her story to say "she was attacked and had been thrown through a glass door."
Throughout the interview with Deputy Conner, Mills had a conversation with a man called "Daddy" while "staring off into the distance," the complaint states.
Mills provided a false identity to Deputy Conner and refused to leave the property. Due to this, she was detained and taken back to the sheriff's department. During the ride, she kicked the dividing wall and window in the vehicle multiple times, and also told the deputy "you have to take me back and let me get my heads."
During a search, Mills was found to be in possession of narcotics and initially charged with obstructing, battery on an officer and simple possession. She was transported to Southern Regional Jail.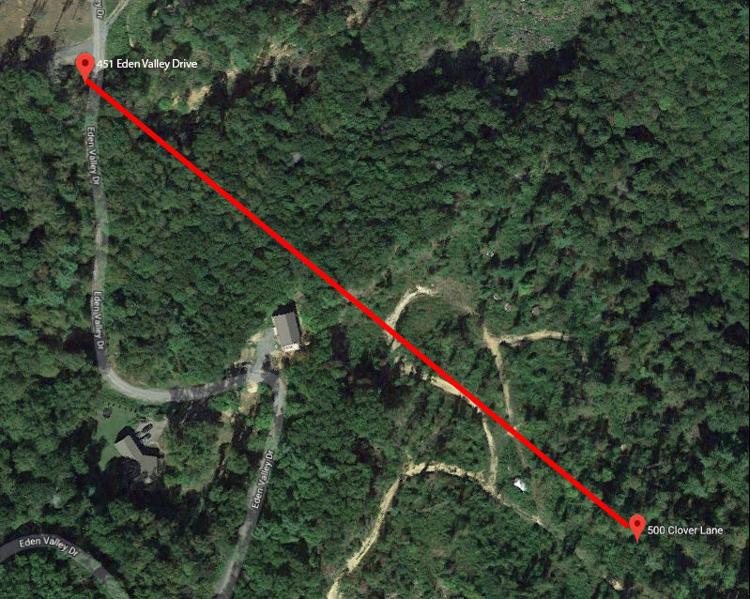 On the afternoon of April 1, Detective L.L. Addair was then called to the Clover Lane residence in reference to the homicide. In a criminal complaint, Addair stated that White had been murdered and decapitated, and that the missing appendage was located where Mills was seen exiting the woods that morning.
"The investigation also revealed that the matching glove for the one that the accused was wearing when initially arrested was located in the victim's bedroom," and both gloves were covered in blood, Addair's complaint stated.
The complaint also stated that the suspect was the girlfriend of the victim's father, however on the night before the murder she went home with the victim.
Mercer County Prosecuting Attorney George Sitler said it is unclear at that time how White was killed.
"We do not know if he was killed by the beheading or if he expired before that," Sitler said. "That determination will have to be made by the medical examiner."
Mills has been charged with second degree murder and remains in custody at Southern Regional Jail.
— Contact Samantha Perry at sperry@bdtonline.com