PRINCETON – After serving about 15 years in prison, a McDowell County man walked into a Mercer County courtroom and emerged from it as a free man after his 2006 conviction for first-degree murder in the death of a prominent Iaeger resident was vacated.
Charles Jason Lively, now 42, was convicted on Nov. 21, 2006 of first-degree murder with a recommendation of mercy in connection with the March 15, 2005 death of Ebb Keister "Doc" Whitley. Whitley, who was wheelchair bound, died in a fire at his Iaeger home. The trial was held in Putnam County after the defense moved for a change in venue. Lively was also convicted of petit larceny.
Outside the Mercer County Courthouse, Lively's friends and family gathered for photographs before the hearing. Several wore "Justice for Jason" T-shirts. His mother, Kathy Lively-Hamilton, said she had been waiting for years for the day when her son became a free man again.
"Oh, I have prayed to live to see my son walk out of prison innocent," she said. "He's special. I said this would be the best day except for the day he was born. We visited him in prison, but it's not the same as having him at home."
Lively was represented at the hearing by attorneys Melissa Giggenbach, program director of the W.Va. Innocence Project, and Andrew T. George.
Whitley died in his home as the result of a fire. Investigators testified at the 2006 trial that they believed a flammable liquid such as lighter fluid had been used to ignite fires on the first and second floor. Giggenbach said after Wednesday's hearing that while a chemical that is present in lighter fluid and gasoline was found when a laboratory tested samples before the 2006 trial, later examinations showed that other chemicals that should have been in flammable liquids were absent. It is now believed the blaze's cause was an electrical fire, she said.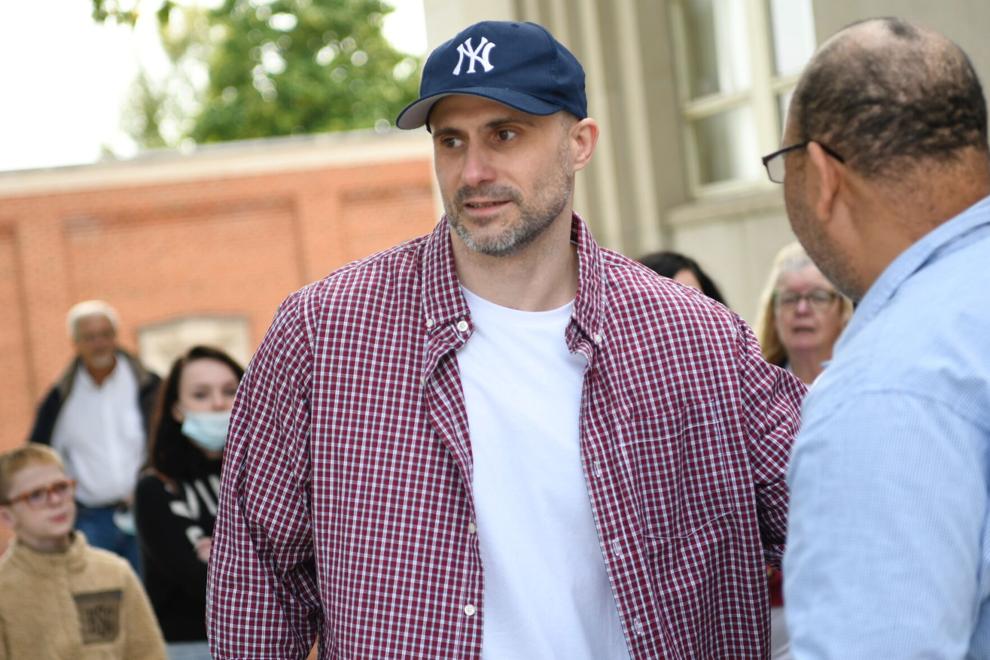 Lively appeared before Circuit Court Judge William Sadler for the hearing that resulted in his release. McDowell County Prosecuting Attorney Emily Miller, who represented the state, said the hearing was moved to Mercer County so Sadler's large courtroom could hold more people if they planned to attend. Sadler was appointed to the case after McDowell County's two circuit judges recused themselves from it, she added.
Music and hugs were waiting for Lively after he changed into civilian clothes and left the courthouse as a free man. He said that he planned to go to his mother's home and "eat steak." And then he plans to leave for North Carolina and later marry his girlfriend, Billie Blankenship.
Slideshow: Lively a free man after 2006 murder conviction overturned in "Doc" Whitley case
"It's almost like a dream," Lively said when asked how it felt when he realized that he was being released. "You hear the words, but until they take the chains off, it starts getting more real and now it seems more real. This kind of thing is just too much to take at one time. Ease into it, you know."