CHARLESTON — Owners of ATV-related businesses may receive guidelines on reopening by next week or possibly by the end of this week.
Gov. Jim Justice said Wednesday afternoon he is "all over that" trying to get the Hatfield-McCoy ATV Trail System back open as soon as possible.
"We will give those people a date (for reopening the trail) and we will give those people a date very soon," he said, referring to ATV business owners who are struggling to survive during the pandemic closure. "I am working really hard on that."
Justice said he understands the economic impact and also that it's an outdoor activity, with the only "suspect" concern related to people coming in from other states, like Virginia, that is still under a stay at home order.
"We have got to know and monitor that level of risk," he said. "I know that area of the world as well as anybody."
Justice said he knows the business owners will do their part of making sure the cabins and everything else stays clean "and work with our people and keep us safe…"
"I am extremely hopeful that those trails can open back up soon," he said.
That will come as good news to area owners of ATV-related businesses, who banned together to write an open letter to Justice this week with the hope of the Hatfield-McCoy reopening by Memorial Day weekend, the unofficial start of the riding season.
"Unfortunately, with the Hatfield McCoy Trails closed and with no re-opening date announced, we are edging closer to a catastrophic loss of revenue for small ATV lodging operators and other related businesses that are already struggling to make ends meet due to nearly two months of canceled trips," the letter said. " Each of us have already lost many thousands of dollars in canceled and postponed reservations. Some of us may not be able to reopen our doors if the closure of the trails continues, creating a ripple effect that could impact county hotel/motel tax revenues and other local small businesses that benefit from trail riders."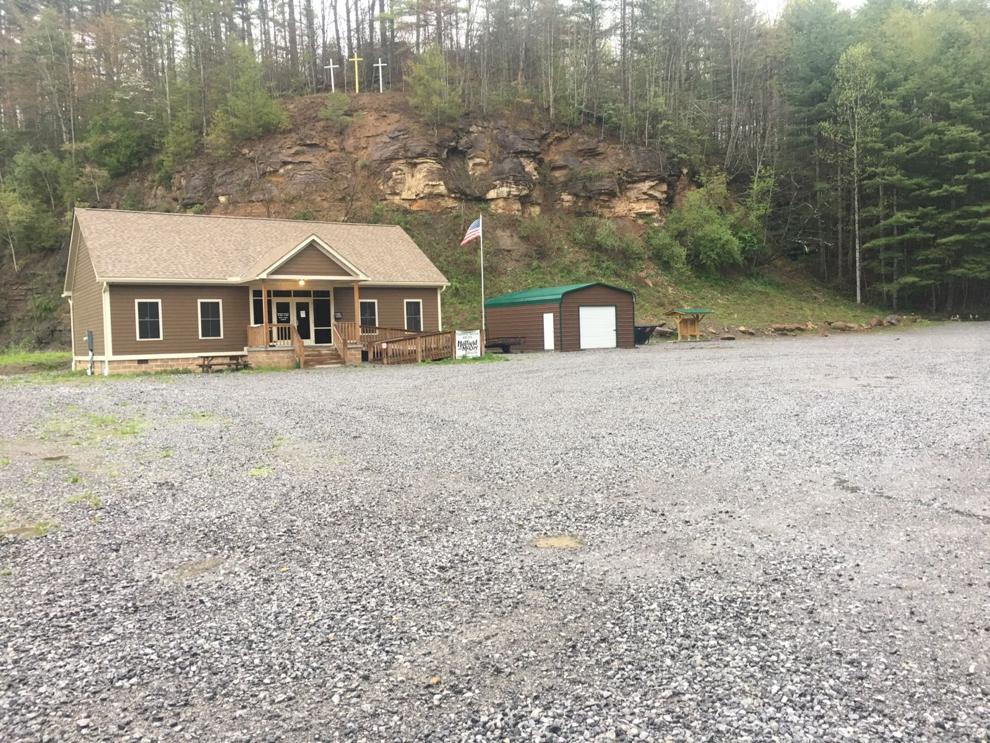 The owners also pointed out that riders who visit the trail spend most of their time outdoors on the trails and by the nature of the sport practice social distancing, with many guests preparing their own food in cabins and using only drive-throughs for other meals. Personal protective equipment would also be provided.
The owners also reminded the Governor of the huge economic loss: $9 million in local and state taxes in 2019; there were 1,200 tourism jobs, and the earnings from those jobs amounted to $27.3 million.
Jeff Lusk, executive director of the Hatfield-McCoy Trail System, said Wednesday afternoon he is excited that Justice is working on opening the trail as soon as possible.
"With us, what I am doing, is preparing our staff and preparing how we would get everything reopened," he said, adding that it will take between three to five workdays to do be ready.
Those preparations, he said, include making sure the trails are clear and providing needed support and supplies to any businesses that need it.
"We are just waiting like everyone else," he said. "Once we get some guidance from the state we will be get going, all hands on deck getting everything ready to open."
Lusk said that guidance will include all aspects of the industry, from lodging to ATV rentals and how to keep everyone safe.
"I am really glad the Governor is thinking about us and concerned about our needs down here," he said of Justice's plan to provide that guidance by next week or later this week. "Whatever that date is (for the reopening of the trail system) we will be ready."
Lusk said when the trail system is reopened the riders will return.
"When we get the green light to reopen we are going to be back and as strong as ever," he said.
Jamie Null, executive director of the Mercer County Visitors and Convention Bureau, said the guidelines and a date to reopen will be welcome news.
"I do think there is light at the end of the tunnel," she said, adding that she keeps her board as well as the state chain of command in tourism up to date on the situation with the ATV businesses and their concerns.
Null said she understands the caution about reopening with the well-being of everyone in mind.
"Everybody wants to make sure there is a plan in place for the health and safety of everyone, that is a priority," she said, and the guidelines will make sure those details are included.
Null said there are already guidelines in place for hotel and lodging facilities from the American Hotel and Lodging Association and they include all of the basics of social distancing, masks and sanitization as well as making sure rooms and facilities are cleaned to the point nothing is left that was touched by guests while they stayed that is not either removed or sanitized after they leave.
"We have to start processing for a new normal," she said.
Null also said ATV riders generally stay in place and are on the trails every day, and often cook their own food.
She is hoping the trails will be open soon to preserve reservations in May that have already been made.
Those May reservations are crucial to Becky Mullins, owner of Hillbilly Hideaway ATV Resort in Bramwell.
"I am almost solidly booked in May," she said late last month, adding that she has already had some cancellations but hoping no more. But that depends on word from the Governor's office.
"Maybe we can reopen by mid-May," she said. "They (customers) keep calling to find out."
Every reservation cancelled means deposits must be returned.
"All we are trying to do is survive," she said.
Owners of ATV tourism-related businesses who signed the letter include:
Michael Constantino,
Four Wheeler Heaven LLC, Coaldale
Haley Davis,
Trailhead Inn, Rock
Sherry Norman,
Crane Creek Cabins, Montcalm
Ken Ross,
Black Dog Ranch ATV Resort, Rock
Sherry Eagon-Lineman,
Hilltop Escape LLC, Rock
Diana Burnette,
Black Bear Lodge, Coaldale
Dale Sizemore,
Dale's ATV Getaway, Crumpler
Jessica Patterson,
Hampton Inn, Princeton
Barry & Krista Maness,
Browning Lambert ATV Resort, Rock
Henry Shinn,
Hidden Hollow ATV Ranch, Rock
Joe Wolfe,
Fairfield by Marriott, Princeton
Donna Lowe,
The Mud Put ATV Resort, Montcalm
Jacob Dove,
Microtel Inn and Suites by Wyndham, Princeton
Doreen Koen,
Sleep Inn and Suites, Princeton
Emily Almond,
Country Inn and Suites, Princeton
Michelle Bourdua,
Bramwell Outpost, Bramwell
Jay Patel,
Economy Inn, Bluefield
Arnie Toler,
Trails Inn, Man
Gordon Lusk II,
Buffalo Trail Cabins & Restaurant, Bluewell
Jennifer Huggins,
Wagon Wheel ATV Resort, Bud
Bill Easterling,
Bramwell ATV Resort, Bramwell
Tim Dotson,
Buffalo Mountain Inn, Matewan
Bruce Sizemore,
Black Oak ATV Resort, Rock
Chris Tyler,
Tyler's Adventure Rentals, Bluefield
Scott Ziegler,
Ziggy's Powersports, Herndon
Jo Clower,
Wrong Turn Pizza & Subs, Rock
Bill Regas,
Eagle ATV Tours, Northfork
Shana Smith,
Crumpler Mountain Resort, Crumpler
Paula Bias,
Mountain Mama Lodging, Julian
— Contact Charles Boothe at cboothe@bdtonline.com