CHARLESTON — Gov. Jim Justice has ordered the shutdown of all non-essential businesses and a "stay home' order, both effective at 8 p.m. on Tuesday.
Justice said "this is not martial law" and explained that residents can still get out and go to the grocery store, pharmacy, medical appointments and outdoor recreation as long as practicing social distancing.
"No one is being locked in,' he said, adding that it is a matter of keeping social distance when out and following the routine hygiene guidelines.
Another effort to reduce more personal contact is to shut down those businesses that don't provide a needed service.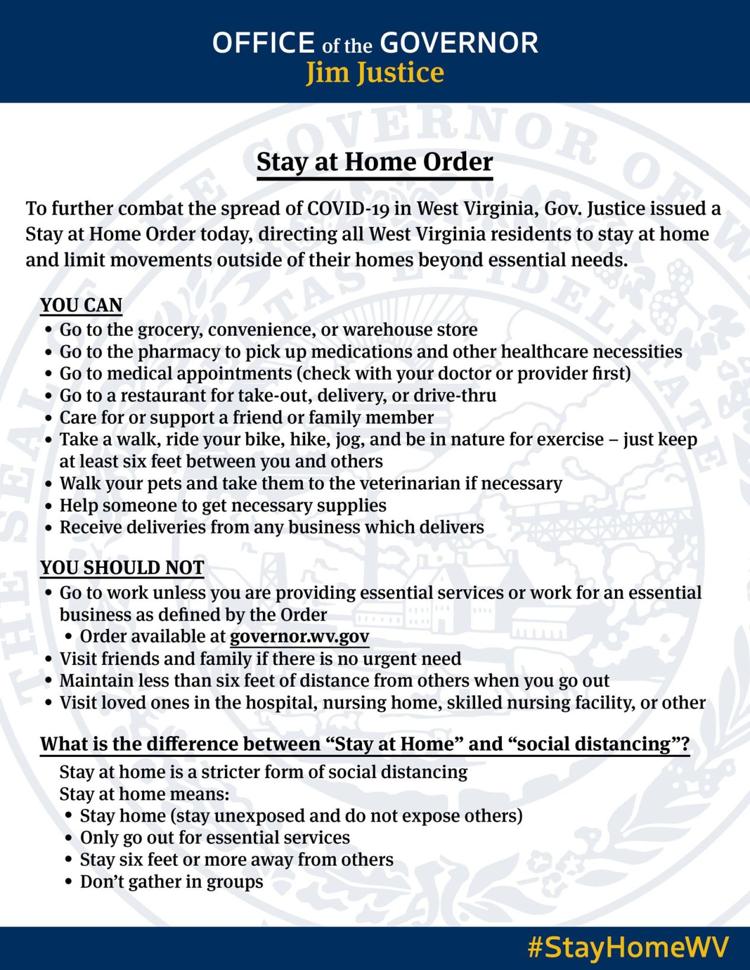 "If your business is non-essential you will be temporarily closed," he said. A list of those businesses that are essential is posted on the governor's website and includes all businesses that provide services that residents need, from utilities to day care to grocery stores.
Justice said the orders were primarily motivated by a "community spread" case of a positive test on a lady in a nursing home.
"That was literally something we had to act on," he said, adding that the decision was made this morning based on advice from all the experts to try to keep down the spread and especially to protect "our very vulnerable population."
When the positive case was found in the nursing home, he said, the National Guard was quickly dispatched to test residents and employees and the Department of Health and Human Services started the investigation to see who the person may have been in contact with.
Justice emphasized that the stay home order does not mean people can't get out of their homes and he urged residents to continue to enjoy outdoor recreation, but at a distance.
No borders will be closed either, he added
Contact Charles Boothe at cboothe@bdtonline.com.