BLUEFIELD — High water is being reported in parts of Bluefield.
The high water was the result of a brief, but torrential downpour, that impacted parts of the region.
One area where high water was visible Monday was Lynn Street, near the Wade Center, off of Bluefield Avenue.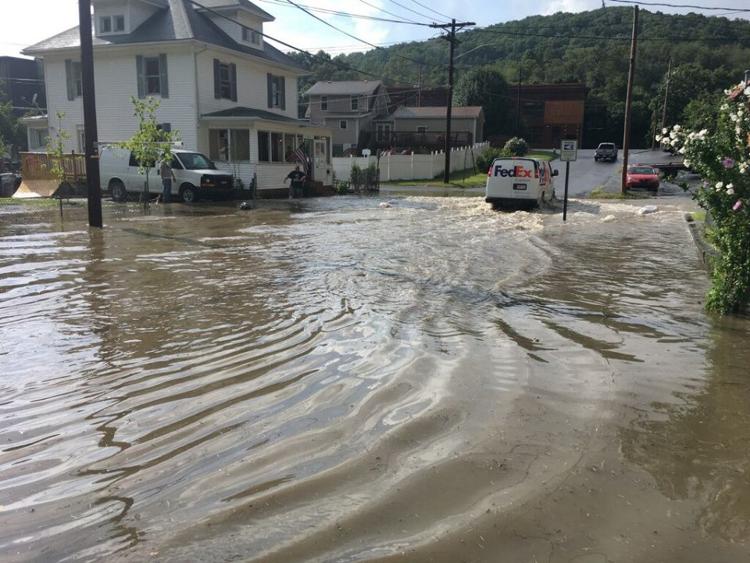 The heavy rainfall fell shortly after 5 p.m. The rain has now stopped.
Appalachian Power also is reporting 1,373 outages in the Tazewell, Mercer and McDowell county areas.