BLUEFIELD, Va. — School officials at Graham High School have come up with a way to help those individuals who may be having trouble buying a ticket online for Saturday's big semifinal gridiron showdown between Graham and Appomattox at Mitchell Stadium.
Graham High School Principal Joanne Young confirmed Wednesday morning that area residents who are not able to buy their tickets online can instead come to Graham High School and pay for their $11.50 digital ticket with cash ($10 for the ticket and $1.50 for GoFan fee) as long as they do so by Friday, December 3, at noon.
Young said those fans who purchase their tickets at the high school will need to enter Mitchell Stadium Saturday through the home gate marked "Pass Gate" and show their ID. That will then allow school officials to activate their digital online ticket.
Young said those who buy their tickets at the school should check their entire party in at the gate at the same time Saturday.
All of this is necessary because the Virginia High School League is refusing to allow the sale of paper tickets at the gate Saturday at Mitchell Stadium. Instead, the league is requiring that all tickets to Saturday's game instead be purchased through the GoFan App, which must be downloaded to one's cellphone and requires an account creation, including a username or password, along with a credit card for the digital purchase. You can also link to the GoFan App from the Virginia High School League's website at at https://www.vhsl.org/ or through Graham High School's official Facebook page.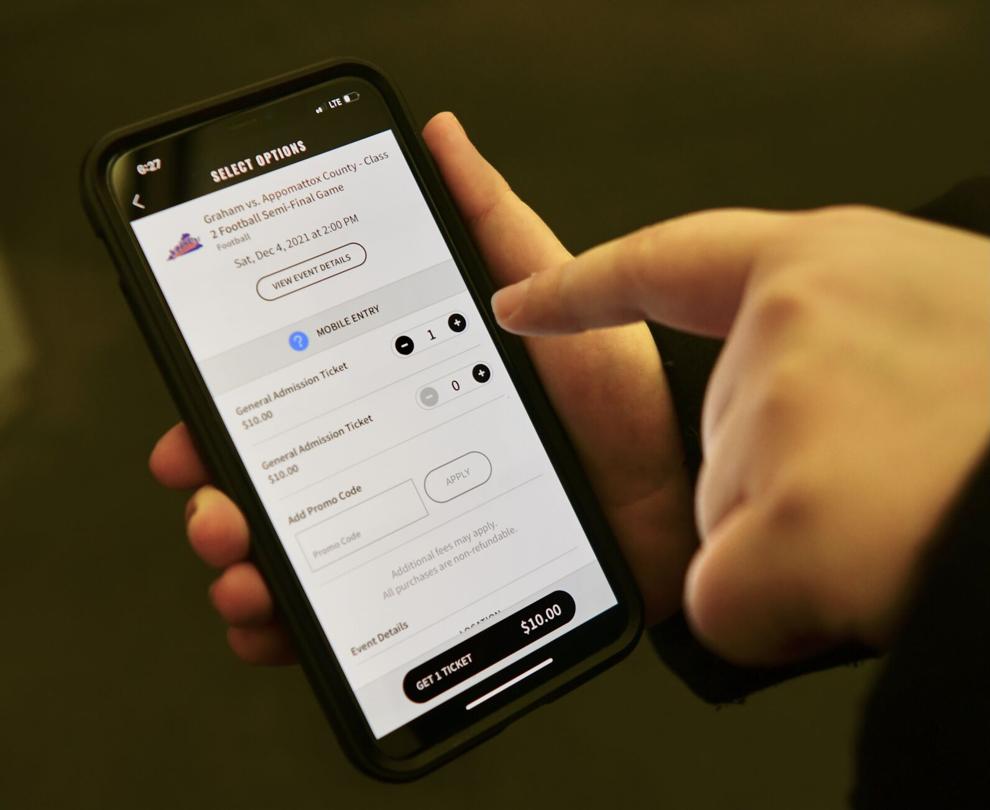 Young said for those citizens who need help with buying a ticket, the school is getting around the app requirement by purchasing pre-paid debit cards that will be used for the digital ticket purchases. The school will then have staff on hand Saturday to help activate the digital tickets for those citizens who buy them at the school when they enter the "Pass Gate" entrance at Mitchell Stadium Saturday.
Young said most fans will probably be able to purchase their own tickets online through the GoFan app, but said some citizens may need help.
"So for those who can't we can help them," she said. "We want to pack the (stadium) with fans. That is our goal."
Kick-off is scheduled for Saturday at 2 p.m. Gates open at 12:30 p.m.
If Graham wins on Saturday at Mitchell Stadium, the G-Men will then advance to the state championship game.
"We are looking forward to seeing success from our young men on the field Saturday," Young said. "We would like for the community to come out and support their efforts."
Young said QR codes also will be available at the gate for anyone who wants to buy their digital tickets online at the gate. However, she cautioned that the internet service at Mitchell Stadium may be limited if a large number of people try to connect to the GoFan app or website at the same time.
— Contact Charles Owens at cowens@bdtonline.com