DUHRING — A photograph of a creepy clown standing along a rural Mercer County road is creating a stir on social media.
The clown was photographed standing along Simmons River Road at night. The photograph in question has gone viral, having been shared online more than 700 times. It also was shared with the Mercer County Sheriff's Office.
Deputies with the sheriff's office are investigating the photograph, and attempting to determine where it originated from, Chief Deputy Darrell Bailey said.
"Again, we don't know the person's purpose, and if someone took the picture just to scare folks," Bailey said. "But it's dangerous, and dangerous for them if it's a joke. We would like to put a stop to it — whatever it is. I have a deputy working on it, and trying to figure out where the picture originated, and who was the first person to post it."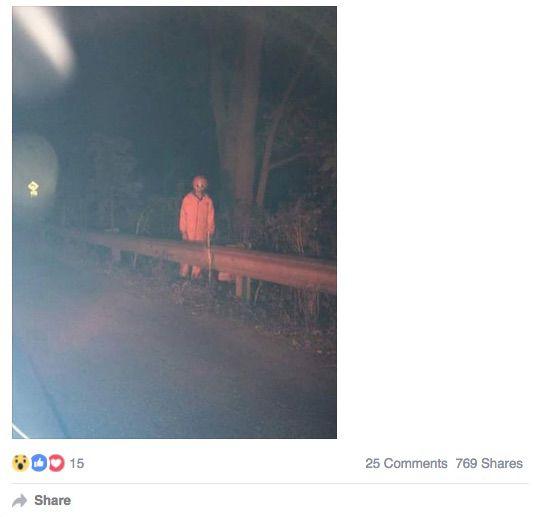 Facebook posts to the clown sightings have varied — with some comments ranging from the clown being "kinda creepy" and "causing nightmares" to looking like "a dork." Another person responded by posting the hashtag #clownlivesmatter.
In recent weeks, creepy clown sightings in South Carolina have been in the news. According to national media reports, the alleged individuals dressed in the clown suits have been trying to lure children into the woods. The clown reports in South Carolina also have spread through social media.
Bailey said he didn't know if the person dressed as a clown in Mercer County was inspired by the South Carolina stories or not.