Blue Origin's Bezos reaches space on 1st passenger flight
Tags
As featured on
Jeff Bezos blasted into space Tuesday on his rocket company's first flight with people on board, becoming the second billionaire in just over a week to ride his own spacecraft.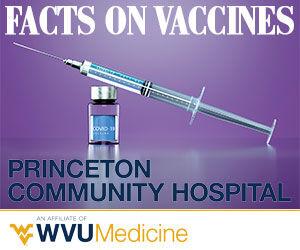 7 p.m. at Scott Family Funeral Home in Weber City, Va.
11 a.m. Mass of Christian Burial at Sacred Heart Catholic Church. Burial will follow at Monte Vista Park Cemetery.
1 p.m. at Bailey-Kirk Funeral Home in Princeton. Interment will follow at Roselawn Memorial Gardens in Princeton.