WAR — Firefighters from five volunteer fire departments are on the scene of a structure fire at the old Big Creek High School in War, according to a McDowell County emergency dispatcher.
The fire was reported at 5:37 a.m., at the school that is about to be demolished. The West Virginia State Police and a deputy state fire marshal are on their way to the scene of the fire.
Inga Barker, assistant superintendent of McDowell County Schools was on scene at 9 a.m., according to the McDowell County Schools central office.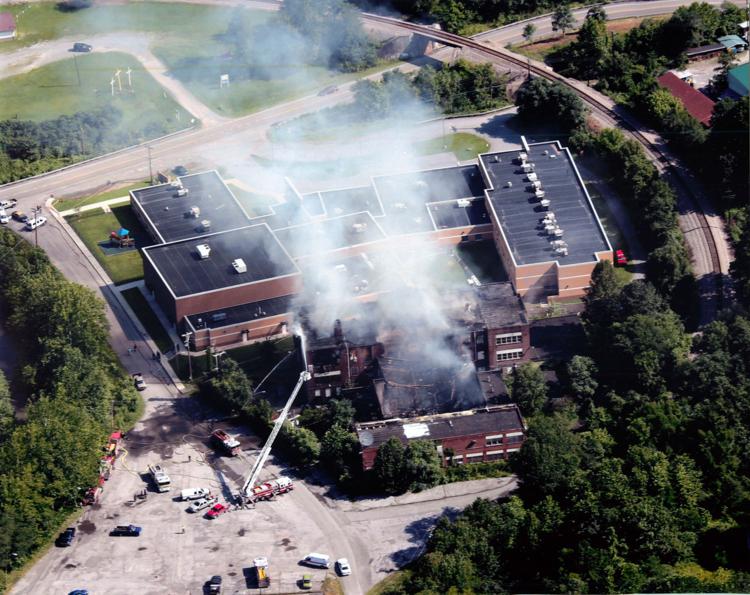 Demolition of the old school has been pending and was due to start soon.
The old high school gained national attention in 1999 with the release of the motion picture "October Sky," which detailed the true story of Homer Hickam and the Rocket Boys of McDowell County.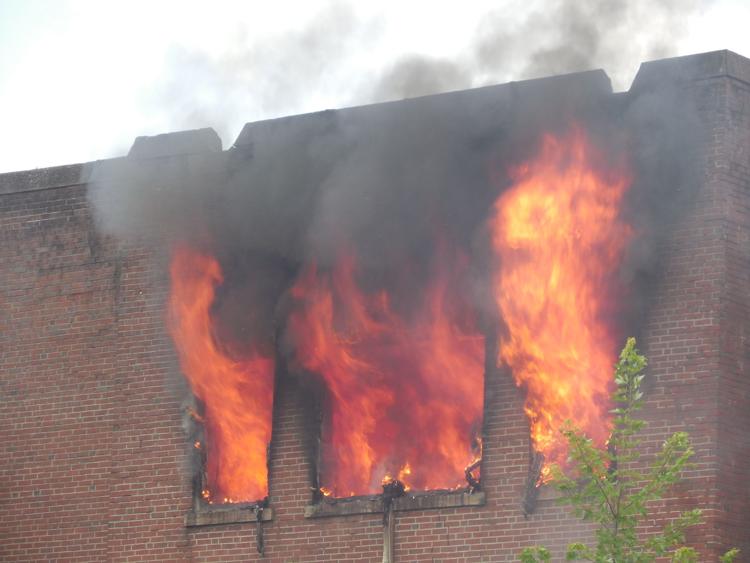 "I am so saddened by this probable arson that occurred the same week as the school was going to be torn down," Hickam said Friday. "Although there is never an excuse for arson, I think it reflects the level of frustration and demoralization that has occurred in the area. Reflecting on it, I think this could have all been handled so much better. Some recognition of the school and its contributions was in order, similar to decommissioning a warship and attendant ceremonies, rather than simply bringing in the bulldozers as if it were just another building. The people of the county have suffered much during the past 40 plus years and this is another painful episode. I'm glad that I had the opportunity to celebrate the life there in my books before the changes began and I have hope for a renaissance there in the future but, for now, this hurts."