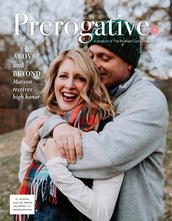 ">
of Shadowood Lane, Princeton, WV, passed away Friday, April 3, 2020 at Roanoke Memorial Hospital. Arrangements are incomplete at Cravens-Shires Funeral Home in Bluewell, WV.
PRINCETON - Yuvonne F. Dickerson, 70, of Princeton, died April 1, 2020. Arrangements by Bailey-Kirk Funeral Home in Princeton. To view complete obituary visit www.bailey-kirk.com.
BLUEFIELD, VA - Gerald "Jerry" Edgar Brown, 88, of Bluefield, VA, formerly of Roseann, VA, died Friday April 3, 2020 at Bluefield Regional Medical Center. Born in Otsego, WV, moving at a young age to Roseann, VA, he was a son of Clarence and Ollie DeHart Brown. He was a member and elder of F…
GARY - George Frank Pinter Jr., 60 of Gary died suddenly Wednesday, April 1, 2020 at his home in Gary. Online condolences may be shared with the family via www.memorialfd.com Memorial Funeral Directory & Cremation Center serving the Pinter Family.