Video: Richlands residents share flood stories
Richlands residents share stories of property loss and rescue with reporters on Monday Feb. 10, 2020.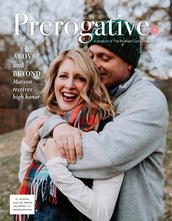 ">
7 p.m., at the Main Street Chapel of Farris Funeral Service in Abingdon, Va. Committal service at 2 p.m., Sunday at Luther Chapel Cemetery, Meadowview, Va.
2 p.m., memorial service at the Burns Wornal Chapel of the Memorial Funeral Directory in Princeton.
11 a.m., at the Mercer Funeral Home Chapel in Bluefield.
11 a.m., at the St. Peter Catholic Church in Welch. Burial will follow at Roselawn Memorial Gardens, Princeton.
1 p.m., at the First United Methodist Church in Bluefield, Va. Burial will follow at Grandview Memorial Gardens, Bluefield, Va.