Video: Law Enforcement Pursuit Training at the Mercer County Airport
Lieutenant  John Garten of the Charleston Police Department teaches local law enforcement officers how to skillfully maneuver their cruisers during a training session at the Mercer County Airport.  In the video the officers maneuver through the EVOC (Emergency Vehicle Operations Course), where the officers learn how to operate their vehicle in emergency situations and during pursuits in a safe manner.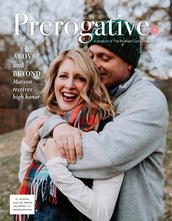 ">
PRINCETON [mdash]Ruth Janice Bowling Cleek Oxley, 89, of Princeton died Friday, April 3, 2020 at her residence. Born March 15, 1931 in Tazewell, VA she was the daughter of the late George Harrison Bowling and Etta Isabelle Bowling. In addition to her parents she was preceded in death by her …
of Havaco, Mother Elder Ida O. "Libby" Bell, 70, of Havaco, WV who peacefully departed this life on Monday, April 6, 2020 in the comforts of her home. Arrangements are incomplete at Gregory-Page Funeral Home in Welch.