Have you taken the COVID-19 vaccine yet?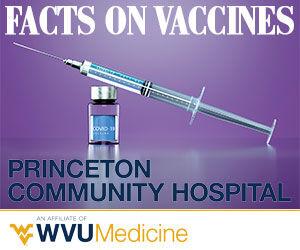 11 a.m., graveside service at Roselawn Memorial Gardens in Princeton.
2 p.m., at Peery & St. Clair Funeral Home in Tazewell, Va. Entombment will follow at Grandview Memory Gardens Mausoleum, Bluefield, Va.
1 p.m., at Roselawn Funeral Home in Princeton. Interment at Roselawn Cemetery.
1 p.m., at the Memorial Funeral Directory in Princeton. Internment will follow at Roselawn Memorial Gardens, Princeton.
2 p.m., at the First Baptist Church in Jefferson City, Tenn. Graveside service and burial will follow at Jefferson Memorial Gardens.