Video : West Virginia State Police Santa Stops
Jon Bolt: Stringer for the Bluefield Daily Telegraph
Troopers with the Princeton detachment of the West Virginia State Police had the pleasure Thursday of issuing cash instead of citations during the detachment's annual Santa Stop event. Officers with the department presented a each driver they stopped during during the event with $100.00 in cash.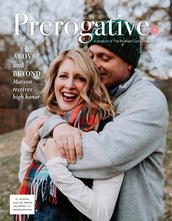 ">
Noon at the Bailey-Kirk Funeral Home Chapel in Princeton. Interment will follow at Roselawn Memorial Gardens in Princeton.
Noon at Rodriguez-Pocahontas Funeral Home Chapel in Pocahontas, Va. Burial will follow at Roselawn Memory Gardens in Princeton.
of Princeton Health Care Center and formerly of Bluefield died Wednesday February 19, 2020. Funeral arrangements will be announced by Mercer Funeral Home & Crematory of Bluefield.