Video : West Virginia State Police Santa Stops
Jon Bolt: Stringer for the Bluefield Daily Telegraph
Troopers with the Princeton detachment of the West Virginia State Police had the pleasure Thursday of issuing cash instead of citations during the detachment's annual Santa Stop event. Officers with the department presented a each driver they stopped during during the event with $100.00 in cash.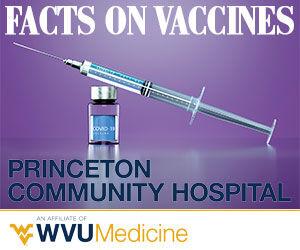 PRINCETON[mdash] Billy Joe Church, 76, of Princeton passed away Friday November 26, 2021. Graveside services will be held Saturday December 4, 2021, at 2:30 P.M. at the New Zion Cemetery with Pastor Morris Clyburn officiating. Friends may visit with the family from 1:30 PM until 2:15 PM at t…
2 p.m. at A. Vest & Sons Funeral Home Chapel in Pearisburg. Burial will follow in Bland Cemetery.
2 p.m. graveside services at Monte Vista Park Cemetery in Green Valley.
1 p.m. in the George W. Seaver Chapel at Seaver Funeral Home in Princeton. Burial will follow at Roselawn Memorial Gardens in Princeton.