Slideshow: Oakhill Vs PikeView High School Football
The Oakhill Red Devils take on the PikeView Panthers under the Friday night lights at PikeView High School on October 4, 2019. 
As featured on
The Oak Hill Red Devils continued turning their season around on Friday night, clamping down early on PikeView and spoiling the Panthers' homecoming with a 47-7 road victory.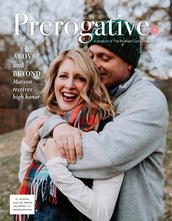 ">
7 p.m., at the Main Street Chapel of Farris Funeral Service in Abingdon, Va. Committal service at 2 p.m., Sunday at Luther Chapel Cemetery, Meadowview, Va.
2 p.m., memorial service at the Burns Wornal Chapel of the Memorial Funeral Directory in Princeton.
11 a.m., at the Mercer Funeral Home Chapel in Bluefield.
11 a.m., at the St. Peter Catholic Church in Welch. Burial will follow at Roselawn Memorial Gardens, Princeton.
1 p.m., at the First United Methodist Church in Bluefield, Va. Burial will follow at Grandview Memorial Gardens, Bluefield, Va.