Slideshow: Madness in the Mountain Car Show
Hot Rods, Rat Rods, trucks and classic vehicle are displayed during the first-ever Madness in the Mountains benefit car show at Pantili Mitsubishi Motors in Princeton, Saturday. The event raised raised funds for the Ronald McDonald House of Southern West Virginia.
As featured on
PRINCETON —Hundreds of local car enthusiasts converged on Pantili Mitsubishi in Princeton on…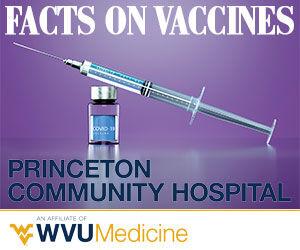 1 p.m., at the Sacred Heart Catholic Church in Bluefield.
11 a.m., from the Burns Wornal Chapel of the Memorial Funeral Directory in Princeton. Burial will follow at Elgood Cemetery.
2 p.m., at Cravens-Shires Funeral Home in Bluewell. Interment will follow at Woodlawn Memorial Park in Bluewell.
11 a.m., graveside service at Woodlawn Memorial Park in Bluewell.