SLIDESHOW: Items confiscated from large-scale, cartel-connected drug bust in Tazewell County
As featured on
Commonwealth's Attorney Chris Plaster said at a press conference Friday in Tazewell those people will not be identified because of connections with a drug cartel that could pose danger to their families who were not involved.
TAZEWELL, Va. — The Tazewell County Narcotics Task Force has arrested four people on drug re…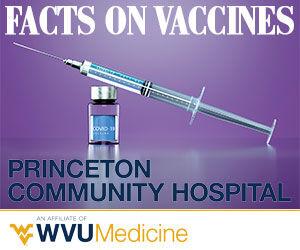 1 p.m., at the Roselawn Funeral Home Chapel in Princeton. Burial will follow at Roselawn Cemetery.
69, of Bluefield, WV, died Friday, July 23, 2021 at Bowers Hospice House in Beckley, WV. Arrangements are incomplete at Mercer Funeral Home & Crematory in Bluefield.