Slideshow: Happy Tails
Staff photos by Jessica Nuzzo
These pups are currently at the McDowell County Humane Society animal shelter but all have been scheduled to go to happy homes.  
As featured on
SUPERIOR — Abandoned in a cardboard box, only a chance discovery and an act of kindness kept…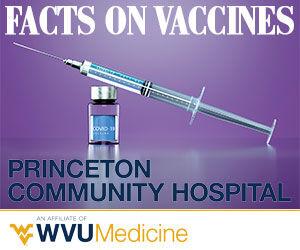 81 of Elkhorn, WV, went home to be with the Lord, Tuesday, October 26, 2021. Funeral arrangements are incomplete at Dudley Memorial.
HIAWATHA [mdash]Shirley Akers, 73, died Tuesday, October 26, 2021. To view complete obituary visit www.bailey-kirk.com.
11 a.m. in the Mercer Funeral Home chapel in Bluefield.
2 p.m. in the Singleton Funeral Service chapel in Cedar Bluff, Va. Burial will follow in Clinch Valley Memorial Cemetery in Richlands, Va.