Cargo trailer manufacturer to create 83 jobs for Giles County
Governor announces $4.1 million investment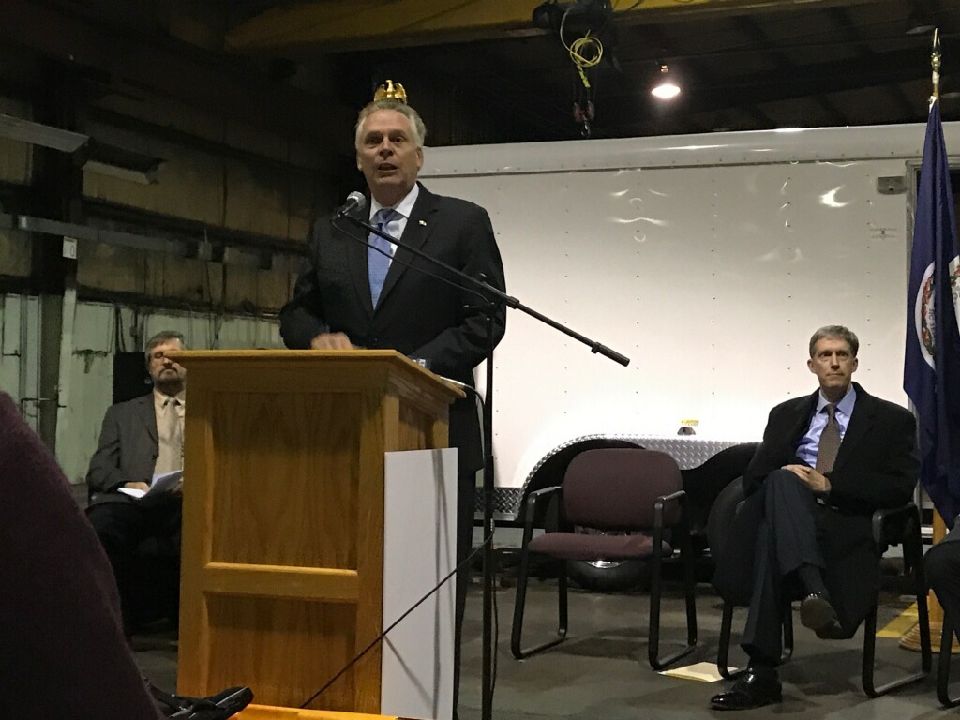 GLEN LYN, Va. — An Idaho-based company is moving into the former GE Fairchild facility in Glen Lyn, Va. and bringing more than 80 jobs with it.
Gov. Terry McAuliffe was on hand for the announcement that Interstate Group, manufacturer of cargo trailers, will occupy the building.
McAuliffe presented a mock check of $200,000 to Giles County officials, the incentive money to help the company make a $4.1 million investment into the facility.
"They (Fairchild) shut down in 2016 and 60 employees lost their jobs," he said. "And that was on the heels of 2014 when the Caterpillar plant closed."
McAuliffe said the company could have gone anywhere, but chose Virginia and Giles County because of the workforce.
"We beat out North Carolina," he said.
Michael Snow, CEO of Interstate Group, said production could start as early as May and the facility will be the East Coast headquarters of the company, which has almost 60 stores and four plants, mostly on the West Coast.
The Glen Lyn site will also have administrative offices and a company call center.
GE Fairchild manufactured mining equipment.
Contact Charles Boothe at cboothe@bdtonline.com.